Tips for Cooking Gyoza
Gyoza - Iconic Japanese Dumplings Tired of messing up these little morsels of goodness?
Here are a few quick and easy tips for this popular Japanese food.
Thawed, not frozen.
Use a non-stick pan heated on medium-high heat.
Add oil when pan is hot.
Don't crowd the pan - make sure each dumpling has its own space and place it flat side down.
Let them fry up until the bottom is almost golden brown. NO FLIPPING!
Add a splash of water and cover the pan with a lid for about 2 -3 minutes. Adding a splash of water and covering the pan will steam the gyoza, finishing the cooking process while keeping the bottoms crispy.
Enjoy!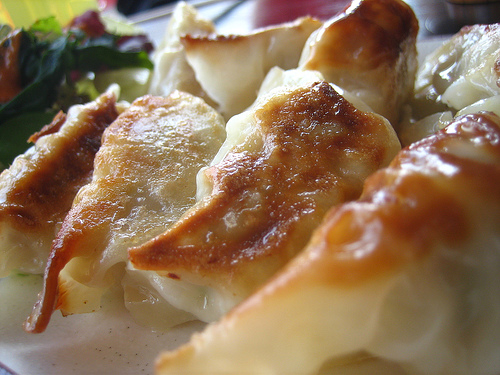 by adactio
Video below showing how to make Gyoza.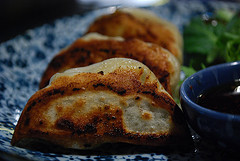 by
avlxyz