Health Benefits In Sea Cucumbers?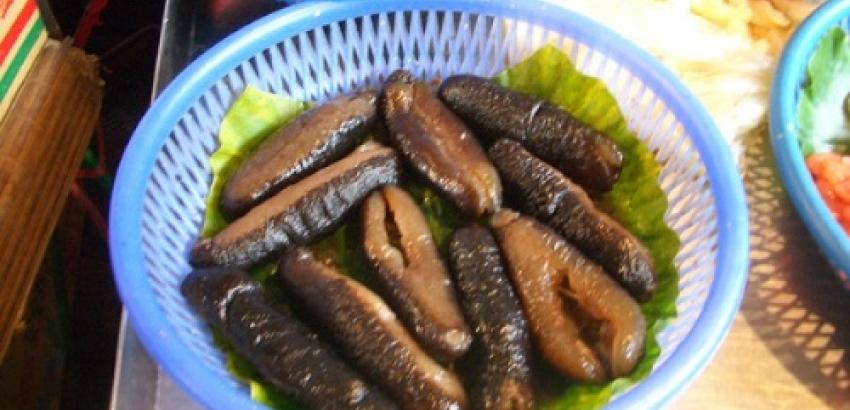 Sea cucumbers are very good for your overall well-being. The following are some of the health and nutritional benefits of eating sea cucumbers. 
List of Health Benefits of the Sea Cucumbers:
-Sea cucumbers are well-known for their anti-aging properties.
-The Chinese use sea cucumbers to treat various conditions, some of which include kidney disorders, impotency, reproductive problems and constipation.
-Sea cucumbers contain chondroitin and glucosamine which are quite helpful when it comes to treating arthritis. 
-For years now, women in Malay have been using sea cucumbers to treat all sorts of injuries and wounds caused by episiotomy.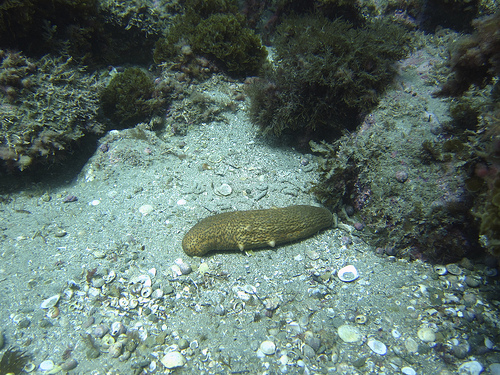 by robanhk - Live Sea Cucumber
-The ointments made from sea cucumbers are used to treat back and joint pains by the Peninsular Malaysian communities.
-Sea cucumbers are regarded to be a general health tonic that people suffering from chronic joint pains, sprains, tendonitis arthritis and ligament stress can highly benefit from. 
-Sea cucumbers are commonly used to treat debility, intestinal tract lining issues and frequent urination among elderly people. In addition, they act as instant energy booster.
-Sea cucumbers help in nourishing the brain and heart because they contain fatty acids such as DHA and EPA, which are similar to fish oil.
-Sea cucumber extracts contain a combination of legendary herbs that produce ointments which are highly effective for health and beauty. They can be used on the hands, face, feet, muscles, joints, hair, scalp, mouth, gum and other sensitive areas. In addition, you can also use sea cucumber ointments as a sun protector, moisturizer and night cream. The ointment helps to restore your skin to a pleasant, soft and supple state. 
-Scientists from countries such as japan, China, United States and Russia are currently testing the benefits of using 
extracts of sea cucumbers
with some positive results. They strongly believe that sea cucumbers might contain ingredients that would help to stop the growth of cancer cells. 
As you can clearly see, the benefits of sea cucumbers are quite many. The people of China and Japan have been enjoying this wonderful delicacy for years and they can attest to its benefits.  To learn more on sea cucumbers visit our other article, "
Eating Sea Cucumber: Cool & Fun Facts
."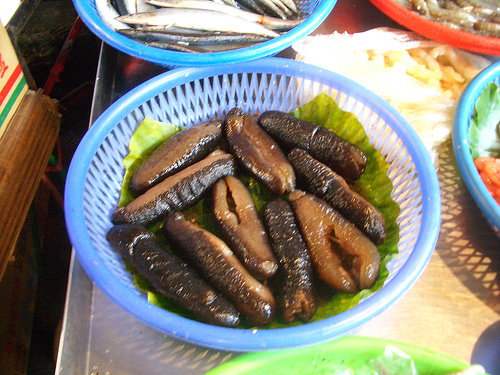 by Augapfel