Okonomiyaki: What is the difference between Osaka-Style and Hiroshima Style?
Okonomiyaki is basically a Japanese Pancake, but it's not like anything you have seen in any Pancake House in America.  A better comparison would be a cross between a Pancake and a Pizza.   You can add any fillings/toppings and as much of it as you like.  Some basic ingredients used in Japan are ramen noodles, meats like pork, cabbage, and eggs(sunny side up or fried).
Don't forget the Okonomiyaki sauce!
What make the Okonomiyaki flavors stand out are the sauces.  Pancakes in North America are usually drizzled with Aunt Jemima or Maple Syrup. In Japan it is drizzled with a dark soy sauce substance as you can see from the images.  This sauce is called Otofuku, similar to Worcestershire sauce but with a sweetened kick.  Along with Otofuku, some regions of Japan will add Kewpie Mayonnaise(info) and Bonito flakes as a topping for added flavor.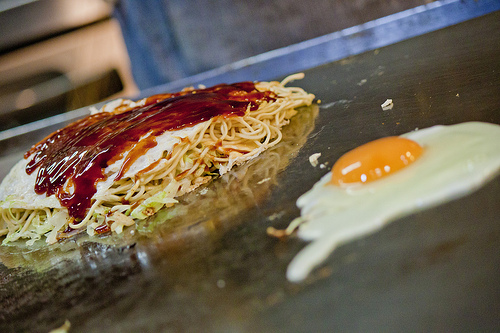 by terrykimura
In Japan, there are many regional styles of these Japanese Pancakes, but 2 styles stand out.  They are Osaka and Hiroshima style.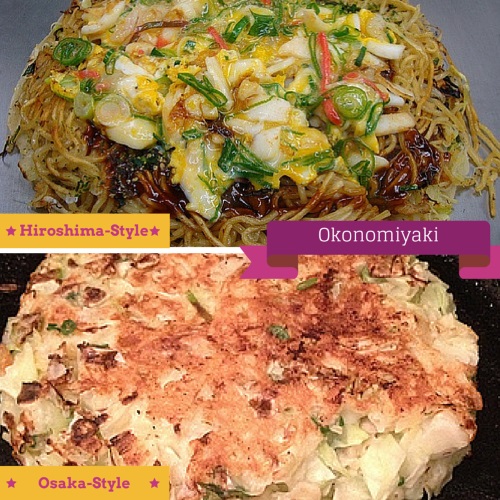 Here is the breakdown between the 2.
Osaka Style Okonomiyaki
This style incorporates cabbage as the main ingredient along with pork(ground), octopus, shrimp, fermented vegetables, and scallions.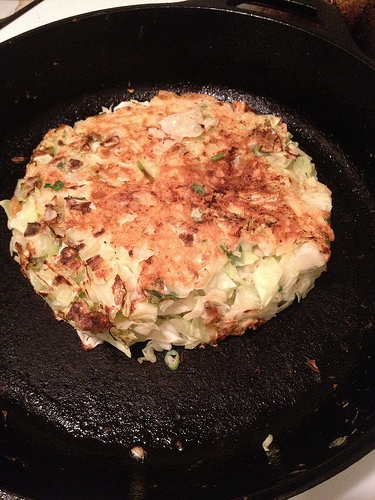 by naotakem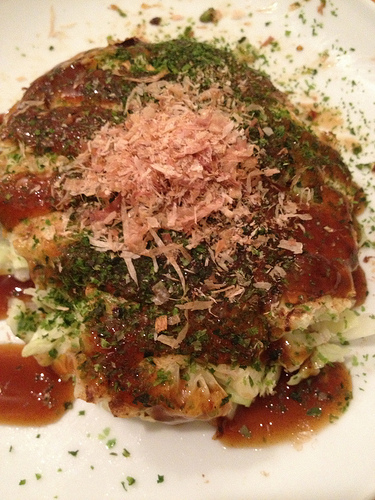 by naotakem
Hiroshima Style Okonomiyaki
This style is all about layers and being thick.   You will need a large skillet or griddle for this massive pancake.  Noodles (wheat) are the main ingredient along with fried eggs.  Cabbage is sometimes added, along with other smaller ingredients similar to what is used in Osaka Style.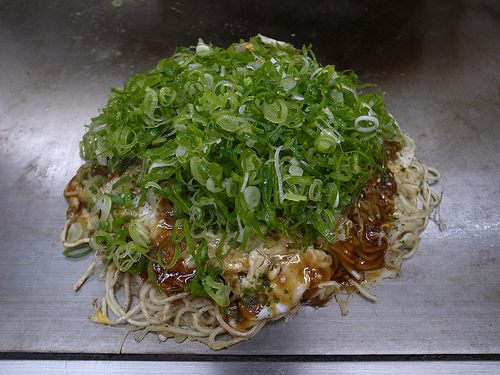 by pelican
So really the difference is in the base. Osaka Style uses Cabbages where as Hiroshima Style uses Wheat Noodles.