Understanding Adzuki Beans And Its Health Benefits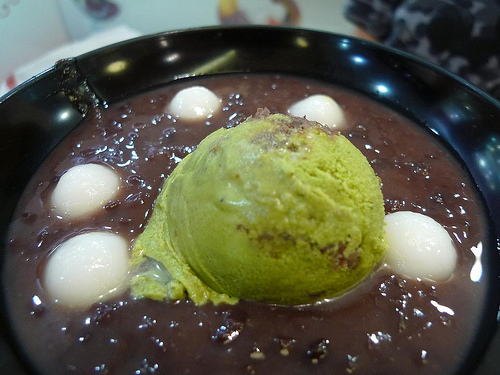 Beans are a popular ingredient throughout the world and are considered one of the world's most healthiest foods.  When we think about beans, we think Mexican food.  It is also a popular diet in many parts of Latin America were it has been consumed for several hundreds of years.
Beans are also popular in East Asia it has been a staple there for many generations and is most famously used in many desserts especially in China. 
One type of bean that is popular in Japanese cuisine is Adzuki.  This bean is dry, small, brownish red and has a nutty/aromatic flavour.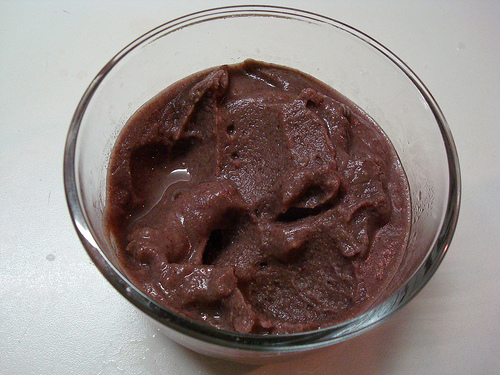 by alberth2 - Adzuki Bean in Paste form
It is usually mashed into a paste with sugar along with its husk.  The consistency on how mushy it is depends on its used in a dish.  Adzuki is also prepared in a mash without the husk by being boiled with no sugar.  It is then strained in a cloth for a finer paste and then can be used as a filling for pastries.
Archaeological evidence has shown that it has been around for 4000 years, all the way back to the Jomon period.  It is believed that it has been crossbred with other species from the Himalayas.  The Chinese have been using this paste, as mentioned earlier, in many of its desserts such as the ever popular moon cakes.  In Japan, like China, the beans are used as a paste for dishes but as also as a topping for ice cream, donuts, waffles and other western dishes.
Amanatto
One popular confectionery that is traditionally made in Japan since the 1860's is Amanatto.  It is basically an adzuki bean that is covered with sugar syrup.  The process is done by simmering the bean with the refined sugar.  Apparently in the northern island of Hokkaido, Amanatto is used in its regional dish called sekihan which is a sticky rice dish.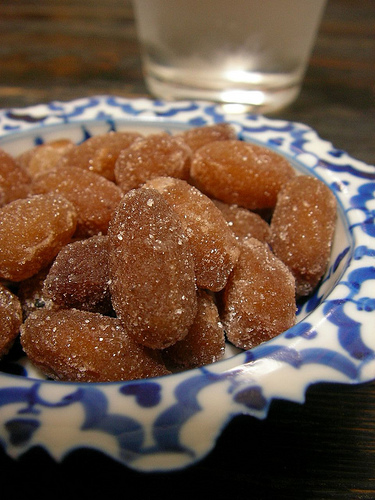 by jetalone - Amanatto
Preparation
Like other beans, it is very easy to prepare by soaking it.  Because it is a red bean, it is ideal to let it soak for no more than 8 hours.  After it is soaked, all you have to do is drain the water and then cook it for an hour with 2 cups of water. 
If you are really in a time crunch, you can boil them right off the bat for 10 mins.  Next remove it from the heat and soak the beans for 1 hour.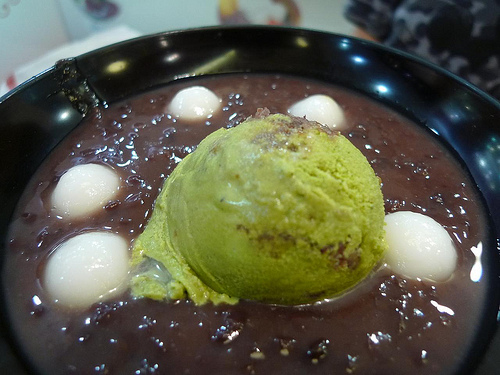 by coolinsights - Adzuki Beans as a dessert
Health Benefits and Nutrition
These beans are known for their protein and having very little fat.  It is also high in fiber, protein and has many minerals and vitamins.  Some of the nutrients that it contains are magnesium, iron, zinc, potassium and folate.
Many people consume it for an improvement in digestion and bowel movement by preventing constipation.  It is known to have a positive impact in reducing the chance of colon and breast cancer.  From being high in fibers, it helps reduce toxins and eliminating high cholesterol.   It also helps keep your sugar levels in check.
The best part is that it keeps you full and satisfied, and in turn reduces consumption of potentially fatty foods.