What The Heck Are Negi Onions?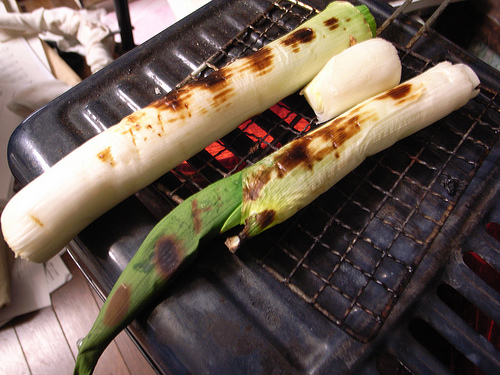 The Negi onion is one of the most popular culinary ingredients in Japan. They are easily distinguished by their hollow tubular green tops and have elongated stems that never form into actual bulbs. In most cases, the Japanese people use Negi onions(scallions) for Nabemono and kushiyaki cuisines. These are one pot dishes prepared in a traditional non-meat style known as Yakitori. Both of them are indigenous cuisines specific to Japan.
Negi Onions experience vigorous growth in the spring and autumn, but they go dormant during the summer and winter seasons. This type of onion is rarely grown outside Japan. However, it is steadily becoming a special ingredient across various regions in Hawaii and California.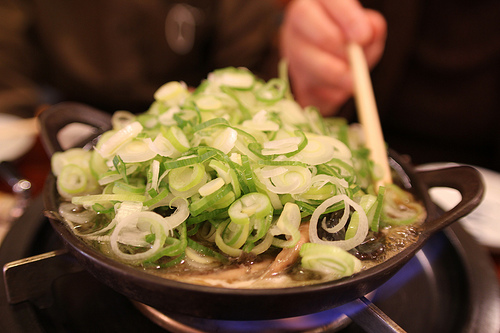 by ivva - Negi onions use in popular noodle soup
Applications
Negi onions have a mild flavor that is savory and sweet. They are used in the same way as green onions, leeks and scallions. They have a tough texture that allows them to be cooked for long periods. In addition, their mild nature means they can be eaten raw. It is a popular vegetable toppings for many noodles dishes and hot pot dishes like Shabu Shabu.
Possible recipes
Negi onions are absolutely perfect for classic winter recipes such as heart soups, onion tarts and pot pies. They are also a great pizza or salad ingredient. Another way to use Negi onions is to cook them with butter or olive oil. This will bring out their savory taste which is great for fried fingerlings, mashed potatoes or gratins. Negi onions also pair well with various cream sauces such as cheddar cheese and béchamel.
The following are some of the most common recipes that include Negi onions:
Miso Kimchi: This is soup made with Tokyo Negi.
Misonegi or Negimiso: This is Japanese onion-miso paste or sauce.
Roasted Japanese Negi onions
Negi onions cooked in orange juice
Cauliflower fried rice made with Negi onions.
You can choose a recipe that matches your tastes and preferences.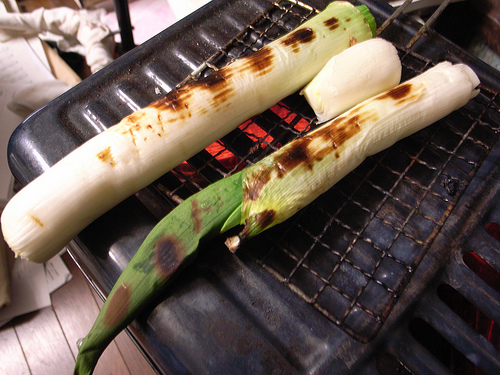 by matsuyuki - Roasted Negi Onions
Negi onions have become a popular culinary ingredient not only in Japan, but also in America and Europe. With each day, more and more people are starting to see its unique benefits.