What Is Hibachi (shichirin) Grill?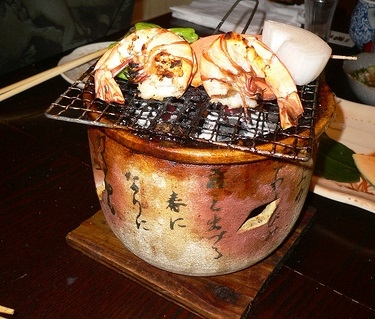 Originally used by the Samurai military, Aristocrats and the upper class citizens of Japan during the Edo period, Hibachi is a traditional heating device where its use over time has gradually spread among the general public. You can even find them in old stores and has become a popular item in outdoor festivals especially during cold season. It has also become an integral part of the Japanese cultural endowment of tea ceremony. 
Sold today as priced antiques, old versions are made from ceramics with intricate decorations and lacquered finishing. Nowadays, it is made up of round or box-shaped metal with a heatproof lining designed to hold burning charcoal. It also comes with a pair of iron tongs called hibashi that will be used in handling and placing charcoal. 

by Ayier
Hibachi Meaning and Name Confusion in North America?
Hibachi is used in traditional Japanese restaurants. It's basic meaning is "Charcoal Grill" and was original a device (container) to heat homes in ancient times.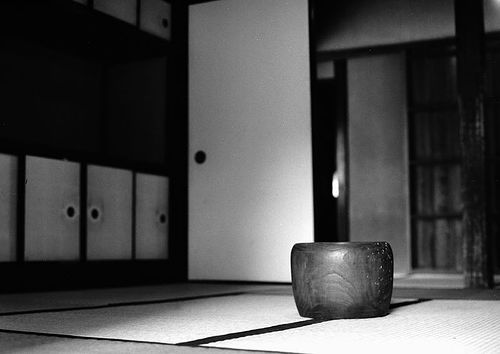 by -kaz- - Hibachi heating device for homes
Another technical term for Hibachi is "Shichirin" and it is refer to this name only when the Hibachi container is used as a cooking device. Supposedly Shichirin was difficult to pronounce in the West so the term Hibachi was popularized by many earlier Japanese restaurants that opened in the States. 
In western countries you may sometimes see other terms used such as Teppanyaki or Yakiniku.  You are probably confused by all these terms!
What is important to understand is that Hibachi refers to a heating device but in western countries it refers to the cooking device used in Teppanyaki or Yakiniku BBQ restaurants.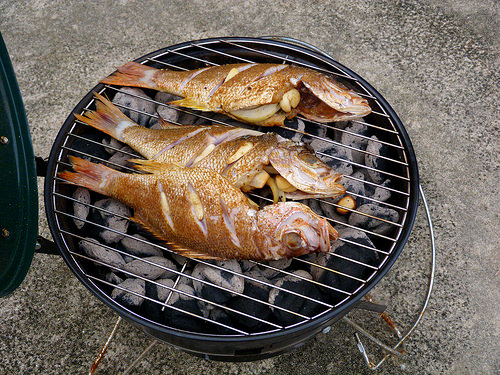 by Rusty Clark - Hibachi
Popularity of cooking Steak and Seafood
As the popularity of hibachi has spread around the globe, other countries have adopted its use incorporating modern technology. In the United States for example, hibachi are featured in Teppanyaki restaurants which are made out of aluminum or cast iron and modified to have a flat surface rather than the traditional open top exterior design and fueled with gas instead of charcoal.
¡Comparte, cocina, come, disfruta y sonrie con #Mibrasa #Hibachi ! pic.twitter.com/pIrO40JCjY

— MIBRASA (@OvensMIBRASA) August 11, 2016
The compactness of hibachi possesses most of the qualities for a perfect dining experience. While sitting on the table, your meal will be cook right in front of you using the hibachi by a Japanese Master Chef where you will be amazed by the open flame cooking while the aroma of the finest steak (American or Japanese wagyu) and seafood fills your senses.
Dining in Japanese restaurants is expensive and making your own hibachi set-up may not come in handy. If you really want to experience quality dining using hibachi, you may think of buying portable versions that are available online.
HG-35/CI Hibachi Set
Starting with the cylindrically shaped hibachi, the HG-35/CI Hibachi Set is one of the popular models online. Made by Update International, it has a smooth cast iron body and an elegant dark wooden base.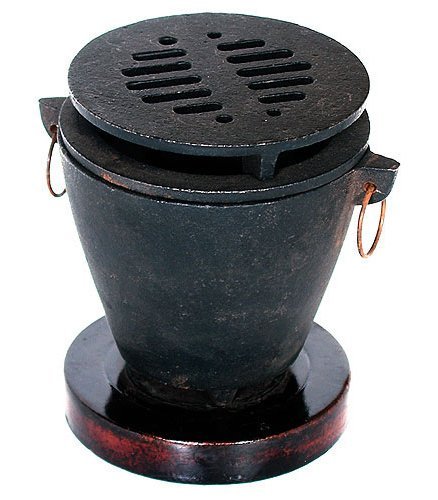 —->>Click Here to See Pricing, Ratings and Reviews on Amazon.com >>
This portable heating instrument can carry platters up to a size of 12 inches. Although this is charcoal fueled, customers opt to purchase compact cooking fuels like the 3-pack Sterno 2.6 ounce Entertainment Cooking Fuel where each canister gives you 45 minutes of burning time. If you want the intricate version, you can choose the HG-35 Dragon Style Set which has an elaborate carving of this mythical creature.    
Marsh Allen 30052AMZ Hibachi Charcoal Grill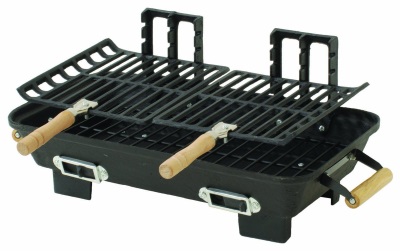 —->>Click Here to See Pricing, Ratings and Reviews on Amazon.com >>
Representing the box type hibachi is the Marsh Allen 30052AMZ Hibachi Charcoal Grill. Measuring 10 inches by 18 inches, this is a perfect set for grilling where you can have a cooking surface of up to 157 square inch which is not bad for a portable device. It features 3 adjustable cooking grids, 2 adjustable air vents for controlling charcoal burn with wooden grid handles. This heating gadget is usually purchased with the Weber 7417 Fire Starter Lighter Cubes giving you convenience in initially firing up the mass of charcoal.
Earthenware Portable Hibachi Grill
If you want to have the traditional version of hibachi, then choose the Earthenware Portable Hibachi Grill. Made by Conro, the body itself is made up of ceramics with intricate markings from the Japanese Kanji characters.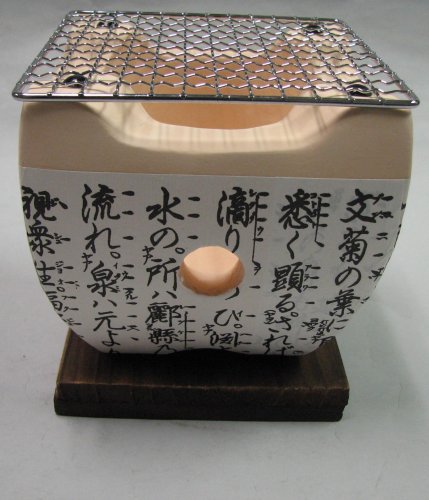 —->>Click Here to See Pricing, Ratings and Reviews on Amazon.com >>
At the end of the day, experiencing the dining qualities of hibachi is not just about eating the finest ingredients. It also features traditional Japanese culture and the artistic showmanship of Japanese Master Chefs. In short, hibachi is used almost solely for special occasions wherein you will be seated as a special guest of the house.