10 Questions With Oku Japan Tours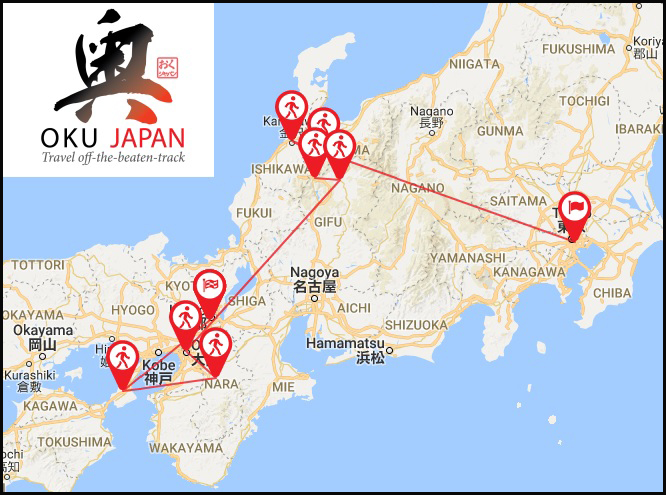 We at Pogogi are very pleased to have done an interview with Oku Japan. Oku Japan operates guided, self-guided and custom tours around Japan. They are launching a new tour that involves Japanese Food! Please read on and enjoy this wonderful interview.

---
1. Can you tell us about your new guided tour "Japan's Culinary Heritage" and how it all came together?
In Japan, food is the best way to engage with local lifestyles and to gain an in-depth experience of regional culture, the daily life of Japanese communities, and individual inhabitants. We truly believe there is much more to experience than the ordinary food encountered on most standard itineraries. We decided to use our knowledge and our local connections to offer travellers a unique culinary adventure as a way to know Japan and its people through some of the best-kept culinary traditions. This tour really relies on the local people we personally know!
2. Which of your Guided packages do you anticipate to be the most popular in the next few years?
In general, we see a trend in the adventure travel industry towards shorter trips. People are seeking immersive experiences, and highly customized itineraries. While scheduled tours remain popular, more and more clients are looking for flexible dates so they can travel with friends, family or their special-interest groups. Our Nakasendo Trail tour is our best-selling product at the moment. We hope our culinary tour will match its popularity! We have scheduled departures, but we can offer private trips and can customize tour elements depending on clients' requirements.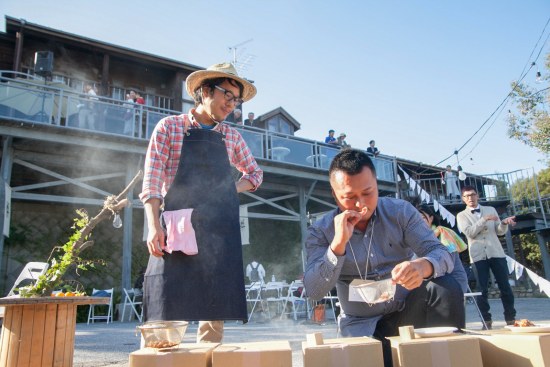 3. Oku Japan's tours include overnight stays in Japanese inns. Can you describe what makes staying at an inn in Japan so special?
Staying in a traditional Japanese inn is a highlight of any journey in Japan. Many inns are in charming historic buildings, and all focus on providing a personal service. The classic Japanese inn, the Ryokan, comes in many styles but all are united by flawless service and exquisitely-prepared food. Ryokan may be in modern or traditional wooden buildings, but rooms are always Japanese style, with Tatami (straw mat) floors and futons for sleeping laid out in the evening by the Ryokan staff. Minshuku are similar to Ryokan but family-run and with less formal service. Each Ryokan prides itself on its cuisine, featuring local ingredients freshly prepared each day. Meals usually consist of many different courses, with a great variety of dishes.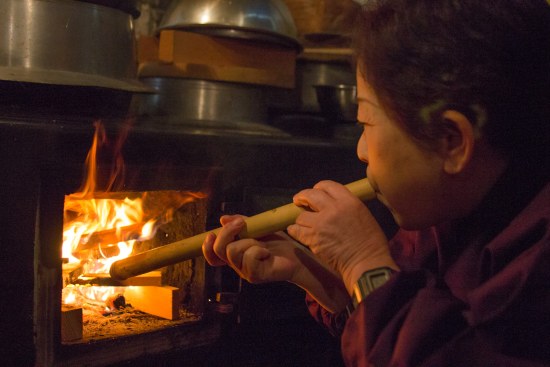 4. What can you offer to Japanese Food lovers?
There are many good reasons to travel in Japan, but food has to be one of the most compelling. One of the highlights of our tours is to taste real, home-made Japanese food. Our guests need to be prepared for the freshest of produce! Fish, chicken, pork, rice, miso soup, tofu and vegetables are at the heart of many meals. We crafted our Japan's Culinary Heritage tour in order to show travellers how food is the most intimate way to uncover Japanese culture. In Japan, food reflects the daily life of Japanese community, and our tour is the best introduction to the country travellers can get.
5. How is your Tour Company different from others?
Our main office is in Kyoto, with additional members of the team based in the UK. We also have a branch office – which is also a Minshuku inn – in the village of Chikatsuyu, along the Kumano Kodo Pilgrimage Trail. This means we have unparalleled connections with the local communities our tours explore, and we can provide a 24/7 local support to our guests. Being part of the community allows us to craft itineraries that take people to places they would not be able to visit if we weren't there. In addition to our guided tours, we also offer self-guided walking tours and we were the first tour operator to offer self-guided walking tour on the Nakasendo trail. We are the first and only tour operator in the world to offer self-guided walking tours on the Shikoku 88 Temple Pilgrimage Trail. We are proud of our staff with deep knowledge and passionate about Japan. Our staff members' expertise makes our tours and our clients' experience exceptional. We also have top-quality English-speaking guides.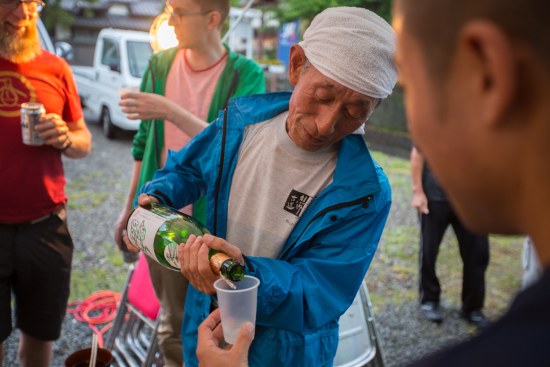 6. Which tour packages offer the best off-the-beaten path travel?
We try to strike a balance between comfortable travel and reaching destinations which require a degree more effort to discover. Some of our destinations are not visited by any other tour company, and that's because they are not suited to mass-market tourism. Our favourite inns may not have internet access or even their own website, but they have the freshest food and personal service you can't reproduce on a large scale.
7. Which Guided packages is recommended for someone who have never experience Japan before?
It all depends on clients' interests. We offer an array of guided tours that can cater to different tastes. We focus on soft adventure, often with a walking discovery of the country, but we also offer more cultural tours with less walking. For those less interested in walking, our cultural tour Shoguns and Samurai is an ideal introduction to the country. It includes key destinations that are on many visitors 'must see' list. In addition to the historic treasure house of Kyoto, Takayama is a city of great cultural accomplishments and Shirakawago is a UNESCO World Heritage site with Gassho-zukuri farmhouses and unique living traditions.
8. What do Foreigners visiting Japan need to know to ensure a pleasant and enjoyable experience?
While Japanese culture and customs can be confusing at first, as a visitor from overseas you are generally not expected to understand them. In fact, many Japanese take a pride in the belief that their culture is extremely complex and impossible for outsiders to comprehend. You will likely be forgiven for any minor cultural gaffs you make.
1. Language – try to learn at least a few phrases. Japanese is not really so difficult, and there are few sounds that are challenging for a native English speaker to pronounce. Your efforts will be rewarded even with just a few words, and the Japanese will never make fun of your mistakes.
2. Shoes – make sure to remove your street shoes before entering Ryokan, Minshuku, temples, shrines, and some restaurants – anywhere that has a raised floor. Remove slippers before walking on Tatami straw matting. Lastly, change out of your normal slippers into the special toilet slippers at the entrance to the toilet. Use these slippers only within the toilet area and be sure to change back into your regular slippers on exiting the toilet.
3. The Japanese consider over-familiarity inappropriate, so hearty backslaps or hugs are best avoided if you have just met someone.
4. Topics such as the Imperial Family and Japan's role in World War II are best avoided as they are still sensitive subjects in Japan.
9. How does the experience of a tourist in Japan today differ from that of 30 years ago?
Japan is now a far easier destination for overseas visitors than three decades ago. English signs abound and this makes navigation around cities and around the country far easier. Japanese people still tend to be shy about their spoken English ability, but their tradition of hospitality means that a polite request for assistance is usually met with great kindness and concern. Of course, modern technology is a great help, too!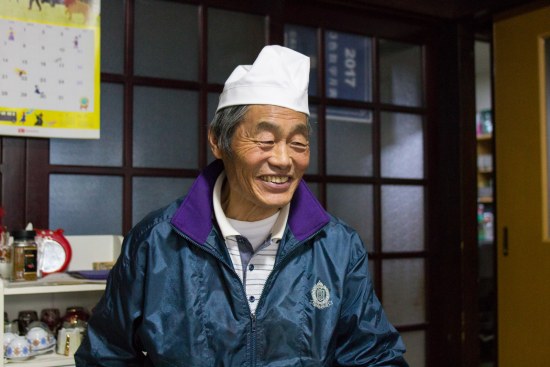 10. What is the food scene in Japan like in 2017?
The Japanese eat out on average several times a week and the sheer number of restaurants, eateries, canteens and hole-in-the-wall snack bars is incredible. These restaurants can be found in stations, in underground shopping areas, the top floors of department stores, and along shopping arcades. Socialising in Japan nearly always involves eating out, as Japanese people rarely invite each other to their homes. More and more people have started to care about food and well-being. This means considering not only the taste of the food, but its source and whether it is environmentally friendly and locally produced. The impact of chemicals is of greater concern now; organic farming or minimal use of chemicals on food are becoming more important criteria in the food scene, a trend which mirrors similar movements in the west.
All images courtesy of Oku Japan.