What Are Some Popular Events To Attend This Summer In Tokyo?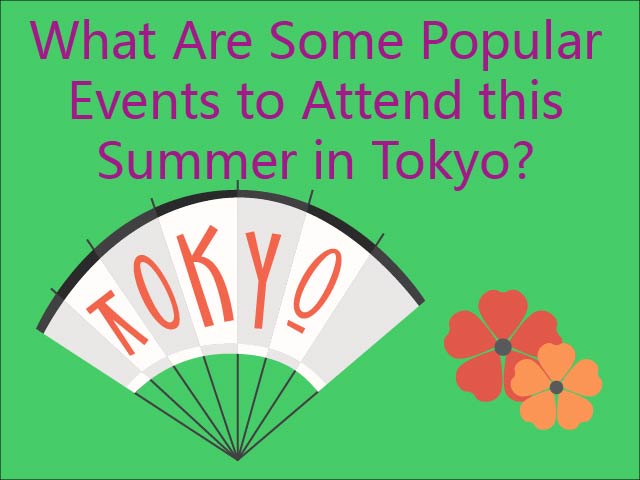 Tokyo offers you a variety of exciting and fun activities for you to enjoy the summer. Parks are always full of people enjoying the sun or having BBQs and picnics. I have prepared some events and places for you to check out while you are in Tokyo in the summer.
1.Yoyogi park festival
When the summer comes, Yoyogi park organizes international festivals almost every weekend. Their festivals are always packed full of people, very lively, and so much fun! They specialize in one country or one particular theme such as Japanese food (there was one, Soba festival) festival or international (a foreign country) festival.
There are always more than 15 different food stands where you can buy the theme-related food or alcohol. Sometimes, when there is an international festival, they held a concert as well. Yoyogi park is just right next to Shibuya or Harajuku (two main central areas) so you can easily stop by and grab lunch there. Of course, it is totally free to go into this festival and you can decide whether you want to buy some food or alcohol (which is not so expensive at all!)
2. Fireworks festivals
There are lots of fireworks festival around Japan during the summer. The popular ones usually last for 2 hours or so and the fireworks are phenomenal. You will see many Japanese people wearing Yukata (Japanese traditional clothes) for this occasion. Yukata is often worn in the summer for such festivals.
If you want to experience the Japanese culture fully, there are some places in Tokyo where you can rent those Yukatas. The popular Japanese fireworks festivals are as followed.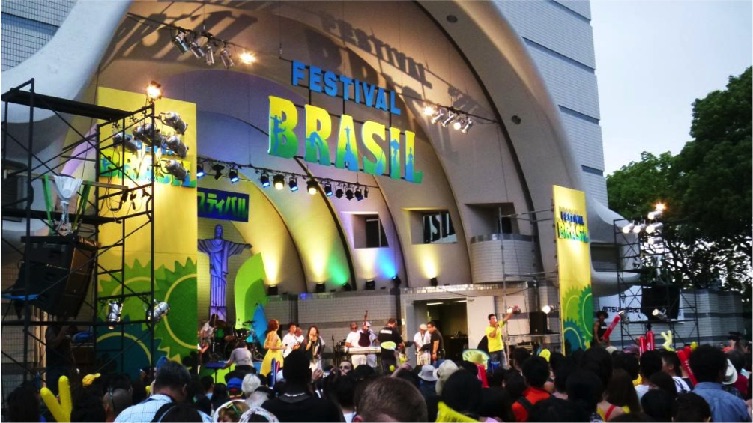 Sumidagawa Hanabi Taikai (Hanabi = fireworks , Taikai = Contest)
Tamagawa Hanabi Taikai
Kitaku Hanabi Taikai
Chofu Hanabi Taikai
Edogawaku Hanabi Taikai
Odaiba Hanabi Taikai
There are absolutely many more and you can definitely find one of the festivals that are held while you are in Tokyo for the summer. Be careful for the dates as they change them every year.
3. Summer food in Japan
The summer in Japan, especially in Tokyo can be so hot and humid. Some of the Japanese foods are necessary to beat the heat in Japan. Here are some of my recommended foods to try in the summer.
1) Kakigori
This is literally shaved ice with flavored syrup.
You can find Kakigori everywhere in Tokyo in the summer. The syrup variations are a lot and I recommend trying the matcha flavor, Japanese green tea. It is so refreshing and tasty.
2) Eel
Eel Japanese people believe that Eel is full of nutrients to beat the heat. It is often eaten during the summer and we even have a national date called 丑の日, Ushi-no-hi when everyone is supposed to eat eel. There are a lot of restaurants in Tokyo that are specialized in eel. It is a little expensive but you won't regret it as it is so tasty.
I hope you have enjoyed reading through these little tips for you to enjoy the summer in Tokyo. Don't forget to get some spray for mosquitoes too! There are tons of spray and cream sold at pharmacies. My friends from foreign countries especially liked the ones that make you feel cooled off. (yes, those are cream for mosquitoes.) Enjoy the festivals, Japanese food, and fireworks in Tokyo!