10 Questions With Ippodo Tea's International Director Kenichi Kano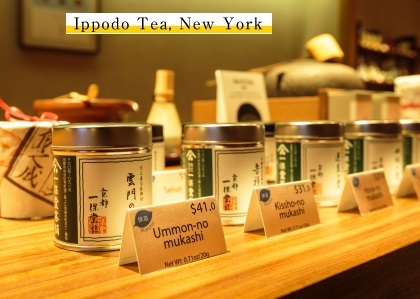 Ippodo Tea Company has been open since April 2013 in midtown Manhattan, New York City(NYC), and is the first outpost outside of Japan.
Located inside the ground level of a Michelin-star Japanese restaurant Kajitsu, Ippodo offers an interactive nature unlike other tea shops.
You will have access to tea consultants and a tea master (dressed in a white lab coat) that will help you with all your needs.  With over 15 types of matcha and many varieties of green tea (some of the higest quality for nearly 3 centuries), this makes Ippodo the perfect place for tea drinkers for both novices and experienced tea drinkers alike.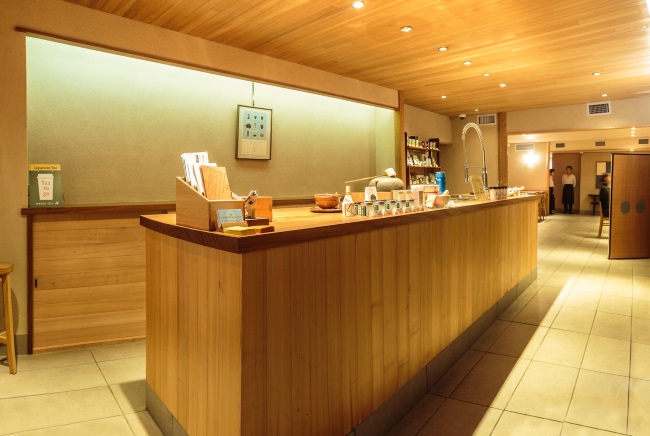 We at POGOGI are excited to share with you an exclusive interview with Ippodo International director, Kenichi Kano.
1. What type of Japanese tea do your customers ask for most?
It really depends on what country, or even region the customer is from. For example, our stone-milled Matcha is the most popular globally, but we've seen a surge in popularity of our softly-sweet Gyokuro in French speaking countries, whereas Sencha is quickly becoming a favorite in the U.K. and Germany.
2. What type of Japanese Green Tea has the lowest and highest caffeine content?
The lowest in caffeine can be found in our assortment of roasted Bancha varieties like Hojicha because the heating process reduces the amount of caffeine. These teas have a very distinct toasted flavor and aroma. And the highest in caffeine is Matcha because the entire tea leaf gets finely ground to maintain all of the nutrients.
3. Sencha is very popular in Japan, yet many varieties are unknown to the west. What are the top 3 you'd recommend for a beginner?
I would recommend tasting higher grades and seeing what balance of freshness and sweetness you prefer. Our Hosen, Kaboku, and Kumpu are all premium qualities of Sencha that provide a lovely blend of sweetness, richness, astringency, and fragrance. They all have a nice balance and complexity that most Sencha you'll find elsewhere do not have.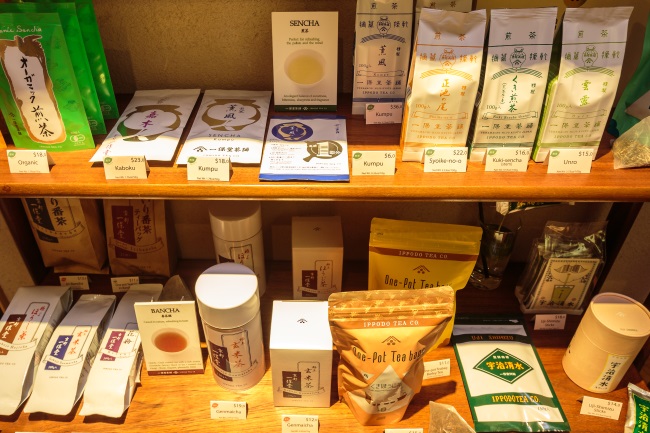 4. How do you convince buyers that drinking Japanese tea can be an experience?
At our first international outpost of Ippodo in New York City, customers are immersed in the experience by selecting among our many grades of tea, watching the intricate preparation, and enjoying tea in a way they never have before.
5. What will your demographic look like in 10 years?
We've already seen the demand growing across Asian, the U.S., and Europe, but I believe that the Middle East and South America will soon follow.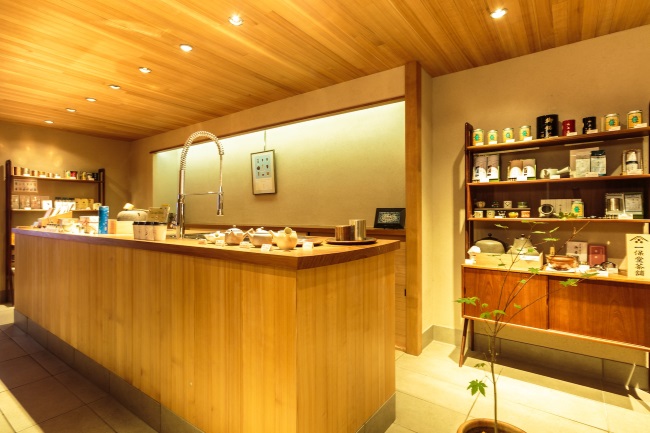 6. Is there a difference in steeping tea in ceramic teapots vs glass teapots vs cast iron pots?
They all have pros and cons. Iron pots tend to be expensive, good for boiling water, but not great to extract the best parts of the tea. Glass pots are more accessible and better for brewing lower grades of tea like Bancha, and ceramic pots are easy to handle and to get to the very last drop.
7. What is your favorite everyday tea and why?
I love all of Ippodo's teas, but I often turn to Matcha throughout the day to re-energize myself. I also enjoy making Koicha, a type of thick, strong matcha.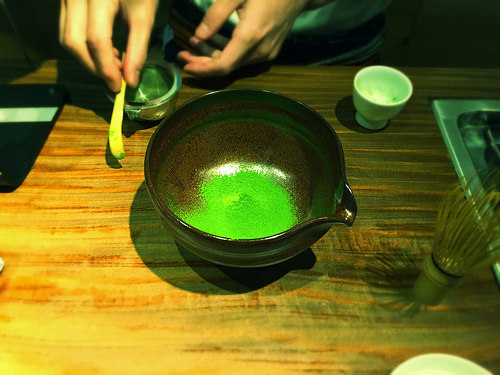 by T.Tseng - Chashaku for koicha
It's a lot like enjoying a nice espresso.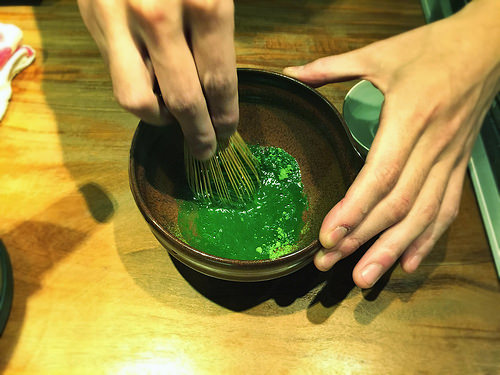 by T.Tseng - Bamboo chasen to whisk koicha
8. It seems like people are "eating" matcha more than they're drinking it... matcha cake, matcha cookies, matcha milkshakes and in lattes. What are your thoughts on this?
It's very similar to how coffee spread throughout Japan. It started with coffee-flavored sweets, but now you can enjoy good coffee in many parts of Japan. Similarly, I think people will begin to appreciate high-quality, ceremonial-grade matcha in its purest form.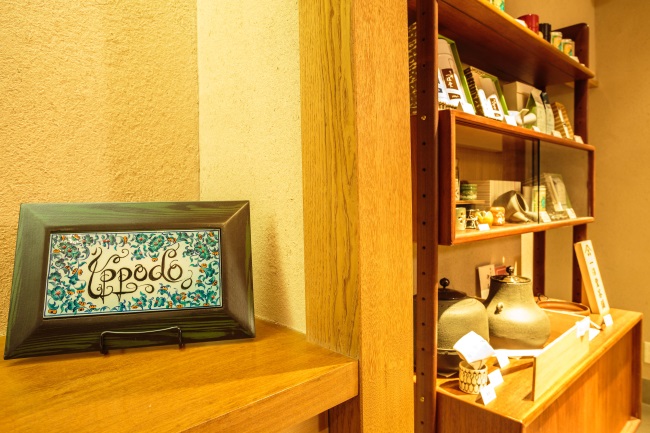 9. What is the ideal temperature to steep tea, and what are some steps/techniques that a beginner needs to know?
All teas have varying steeping times, so it's important to know what those are. Another thing all tea novices need to understand is that using boiling water is not necessarily the best technique for all tea. Temperature is also very important for the ideal cup of tea.
10. If I'm visiting Japan, what is the Number 1 etiquette of drinking green tea?
If you're invited to a formal tea ceremony, I suggest getting to know the basics in advance. A general rule of thumb is to always wait to drink until every cup is finished. And always use both hands when you're having Matcha!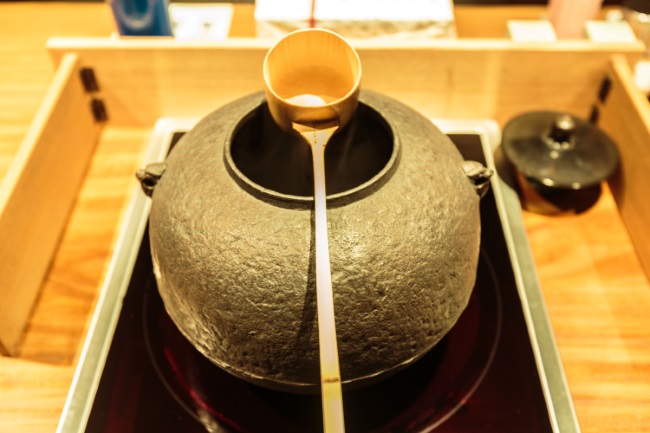 Ippodo Tea, New York
125 East 39th St.
New York, NY 10016
http://www.ippodo-tea.co.jp/en/shop/ny.html