9 Questions With John M. Of Nippon Shokken (chicago)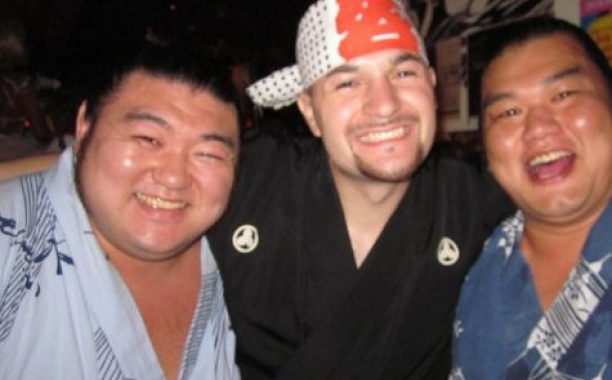 We had an opportunity to do an interview with John M. who works for Nippon Shokken U.S.A out of the Chicago Office. Nippon Shokken is known for their popular Japanese sauces and they ship the largest amount of liquid seasonings in all of Japan.  Making their mark into the American market, we bombarded John with 9 questions.  Check out some of his informative answers!
1. Tell us about yourself?
Okay quick background. I was born in Wisconsin, went to college there as well. Decided to try a change of pace and teach in Japan for a year. Well, a year turned into 6 and a marriage in Yokohama to boot to my lovely Japanese/Brazilian wife. Because of my history in Japan, and a love for food, a Japanese recruit company here in Chicago matched me to a sales representative position here in Chicago.
2. What makes your Japanese sauces and condiments so unique?
First thing, no MSGs, nor High Corn Fructose syrup. Of course in Japan, they don't care about MSGs in sauces but it's a concern in America so we don't use it in our American production.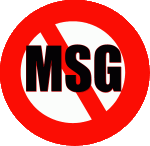 But how it is unique to other brands perhaps?
Well, there is a certain company here in America that has cornered the market for a while because no one else was here, so they were able to sell Japanese sauces while cutting corners. I can't say which one, but you know it. They produce sauces on the cheap and in mass.
While our sauces may bit a little more pricey, it is not as salty, nor as chemically treated either. Which leads to a superior taste! If you were to compare the big company's teriyaki sauce with ours, you would see a darker color with ours, much thicker, and a little sweeter to boot. Real teriyaki isn't super salty like theirs, it's supposed to be a little sweet, and shiny - thus the teri in teriyaki (More info on Teriyaki benefits). This makes for a better marinating, presentation, and most important, taste.
3. How adaptable are Nippon Shokken products to be used with non-Japanese dishes?
I am blown away by the talent of so many chefs I have met. They are able to taste a sauce suddenly become flooded with ideas. Inspiration takes them down so many different roads and I am excited just to hear them listen to how they would use our items in their menus.
For example: Our Japanese dressing! It's pretty Japanese, it has wasabi and soy sauce in it, among other ingredients. So, it is used on only has Japanese dishes right? Nope. Chefs have used it from things like simple salads, as palate cleansers before savory dishes, on top of thinly cut steaks, and on craprasei salads.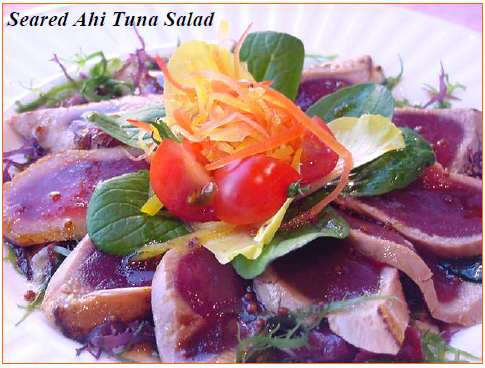 Our yakiniku sauce(similar to Korean BBQ sauce) when mixed with mayo makes an amazing aioli sauce to dip with fried chicken or fried fish. We also carry unique sauces as well just for our American production, like our black pepper sauce, amazing when marinated with steaks overnight. And a hundred more ideas like that make our sauces quite versatile.
4. Do you think it's worth trying to replicate the sauces from scratch, or simply better to buy the product?
If you can by all means! It is pretty time consuming though to get sauces correct and to get those golden temperatures. I've met our head chef at our plant and he has a bible worth of work to do every day to get the sauces correct and tasting right for our customers. What I would recommend to people is to, of course, try to make it themselves if they have the time.
Also try all the sauces they can, not just our brand but others and compare them. And see what flavor profiles make theirs. Note why they like their chicken wings in sweeter sauce and not a salty sauce, why their ramen tastes better with more miso or more fish in the soup, Etc. For me personally, I let the folks at our production facility do all that heavy lifting and enjoy Nippon Shokken sauce at home.
5. We know an important requirement for your position is to be familiar with a variety of Japanese dishes as well as cooking techniques. In your opinion, what are a few Japanese dishes one should try to cook at home and what products will they need from your catalog?
It takes time, but ramen can be amazing at home and if you can get all the ingredients done right, you will have a heavenly smelling home for a while.  Also, tamagoyaki! With the right pan, and some patience, you can make some egg rolls that are perfect with a cold IPA. Yakiniku/niku-don.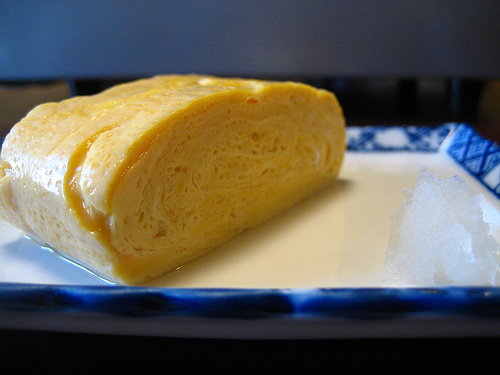 by adactio
Some thinly sliced beef that has been marinating over some rice is simply wonderful. Marinade some of your favorite cuts, I like using flank or skirt because it breaks apart well with the sauces, especially in our black pepper or yakiniku sauce(dealers choice, sweet or savory both amazing).  Wait at least a few hours, grill or flat iron to cook them, and serve over some sticky rice. Also include a side salad with some Japanese salad dressing of course.  Tons more, but again will stop there to leave room.
6. Easiest way to purchase Nippon Shokken products?
We are still new to the American market so we aren't widely available yet. You are able to find us currently through the marinated meat section, in the meat department, you know, those bins of meat in that good looking sauce(in the summer time of course, marinated meats are not used much in the winter).
If you go to any Japanese and Asian stores and ask for Nippon Shokken sauces, you may find them there as well.   Right now you will see us likely in 1/2 gallon bottles, and we just started rolling out our retail line! We will have much more manageable personal sizes available soon!  In Japan, everyone knows about Nippon Shokken due to it being the #1 selling sauces in Japan.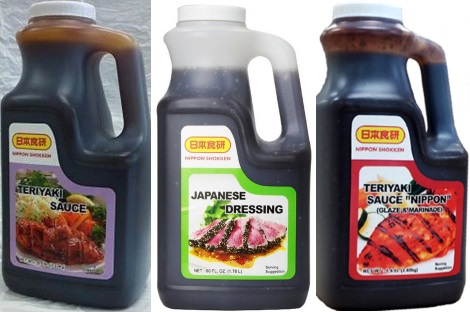 7. After spending many years in Japan, what Japanese flavors do you find difficult to find in the U.S.?
Well, thankfully I live in Chicago and there are quite a few Japanese outlets. From Mitsuwa market out in Arlington Heights, to the H-mart not too far from O'Hare, there are plenty of options for Japanese shopping. Also, more and more Japanese ramen shops are popping up all across America. It's great to see ramen recognized for more than just college freshman salty junk. True ramen is worth a wait. But, there are of course some things I miss about Japan.
Eggs
There is something unique about eggs in Japan, the way they taste and the shape they take when its cook.  Having a good egg sushi is amazing (tamagoyaki), the sweetness of the slight sugars and the little salt play so well.  It makes for the best dessert after a course of fresh sushi at Numazu fishing port in Shizuoka.
The difference is in a few things, a brighter color of yellow, a yolk that is a little more orange, and a taste that is, in a cheap word, fresher. When cooked, it has more air trapped it seems, which leaves more space and surface for flavor.
Japanese Mayo
Eggs also means mayonnaise. I never really appreciated mayo in the USA. But Japan is crazy about mayo and topping it on so many foods. And you know what, it's amazing! Japanese mayonnaise, thanks to the amazing eggs, seems fluffier and slightly more vinegary. This leads to a more amazing taste.
Ramen
Ramen, as mentioned, yes ramen is rising in the USA or as Japanese companies are saying, America is in a "Ramen Boom". Amazing to see, and to taste, some places do it right, like Totto Ramen in NYC. Amazing soup in their ramen, nailed right.
But some ramen I miss most is in Japan and America isn't there yet. Ramen is a counter experience, in tight quarters, just you and your bowl(s). No talking, except for the question of what size you want, you hush and wait and smell the amazing orders that are abound. The chashu(pork) steaming away sweating all those salts and sweetening and tightening for presentation. The egg (yes again with the egg) that has been marinating in shoyu and sugars and whatever else the chef may pick out.  The perfect noodles, with the bit of alkaline to make that amazing al-dente that is unmistakably Japanese.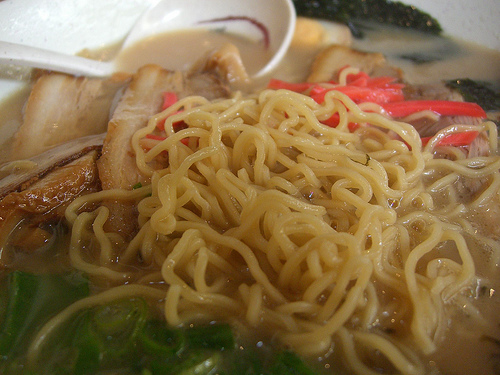 by
avlxyz
If I had to pick one Ramen shop in Tokyo I miss most, it would be Menya Musashi(麺屋武蔵 鷹虎) near by Takadanobaba station. The tsukemen is just perfect, thick soup, perfect noodles to dip and chashyu I would bravely lick a flag pole in the dead of winter, just so I can have that meal again.
I could go on about a few hundred more items I miss but I'll stop there and continue with the next question.
8.  What Japanese Food do you miss most from Japan?
Uggh, worse question. All of them hahaha!
I might have to go with Ramen again, it's not just the soup, nor the noodles, or the pork, nor the marinated eggs, it's the whole experience that makes ramen just the perfect meal on a lunch break, after some drinks, or after a rough day. It always hits the spot.
Japanese craft beer
Its currently the renaissance of amazing beers in Japan. So many are popping up all the time to get in on the boom. It's great to recognize which ones will succeed and which ones are just trying to cash in with ordinary beers. Some amazing stands out though like Baird, which makes an amazing IPA called Suruga Bay(Seasonal), not far from Mt Fuji(Shizuoka Prefecture), Brimmer in Kawasaki. Making true to form beers that taste great but don't assault you with flavors just to name two of plenty more.

The craft beer bars in Kanagawa, Tokyo, and Shizuoka are fantastic. Must try is their Basamichi Beer bar which is also a smokehouse. Amazing beer and when you open the door to this establishment, you are greeted with the aroma of meats cooking ever so gently. Brimmer Brewing. These fellas have one rule to their beer. Simple and delicious! They don't create over the top beers. Their beers are exactly as advertised and they are amazing. There are many more but just two recommendations ought to be enough to not crowd the space.
9. Favorite Japanese restaurant in your area?
Hmm, that's tricky. For a true Izakaiya, I've found so far Daruma near Arlington Heights does well, it is easy to see from walking in and seeing a high number of Japanese clients. Ramen, Wasabi on Milwaukee does a good true to taste soup for their ramen. Yuusho in Logan Square is doing some exciting ramen. There are still a few more I have yet to try though!