Interview With Chef Niki Nakayama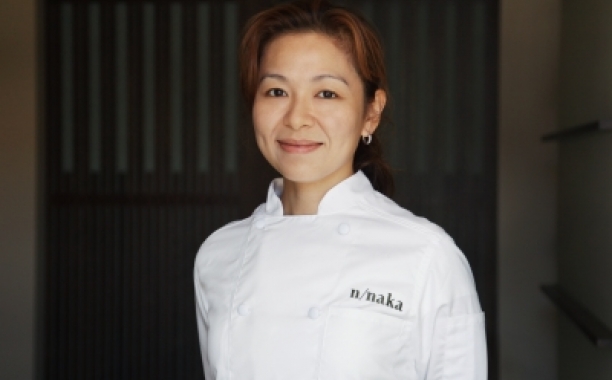 When was the last time you saw a female chef behind a sushi bar? If you've never heard of Chef Niki Nakayama, listen up. Her restaurant, n/naka is reservation only, with wine & sake pairing options that will bring you to your knees. Her traditional kaiseki cuisine shows hints of California, and she's been featured in numerous forms of media, including the October 2012 issue of Wine Spectator. But perhaps more impressive than the aforementioned teasers, is the fact that this is a female Japanese chef, going head-to-head with the best of the best in a largely male dominated arena. Niki Nakayama is making her mark on Japanese food and paving the way for aspiring female Japanese chefs around the world.
1.  When did you first know you wanted to become a chef?
Living in Japan, it had always been something I wanted to do since I was young.  After high school, I had the opportunity to live in Tokyo for a year where I discovered how important food is for the culture as a whole.  That it is seen not just as a nourishing element, but as an identity, an art form, and always something that brings people joy.  It was easy to naturally gravitate toward wanting to do something in the field.
2.  What kind of obstacles did you face as a woman?
This is always a hard question to answer because I didn't think that the obstacles I faced were because I was a woman.  I assumed that it was the natural progression in the training process and in learning how to run a business.  I understood that I had chosen a profession that is predominantly male oriented and that perhaps it would require a bit more effort to gain acceptance, but I always believed that ultimately a product should speak for itself.  I always believed that the people who enjoy my work would recognize it regardless of being a man or a woman.
3.  How did you overcome these barriers?
I stopped worrying about them.
4.  Why do you think Japanese cuisine is, and continues to be, dominated by males?
I believe it is cultural... not only in Japan but in all fields where men are seen as the "natural" fit.  I think society in general has defined roles for men and women, and it's natural to gravitate towards those set ideals. Japanese culture is one of several cultures where men are perceived as being more important and worthy than women.  Any culture that values their traditions will have a hard time letting those traditions evolve and in Japan it just so happens that women still aren't accepted in certain circles.
5.  How do you think this can be overcome?
I think it's up to individuals that follow their passions and beliefs.  And one by one, things will start to change and beliefs will start to shift and ultimately there will come a day where a chef is allowed to express more about their work than that of their gender.
6.  What advantages do you think females chefs bring to the growing popularity of Japanese food around the world?
I don't think it matters.
7.  What is your approach towards cooking and from where do you draw your inspiration?
My approach to cooking always comes down to what feels right to me. What I'm excited about and how to present any ingredient without it losing its integrity in the process. I always think about my guests first.  I get inspiration from everywhere.  I read constantly but not just cookbooks; books about philosophy as well.
8.  On a global scale, what do you think Japanese food will look like 10 years from now?
It will evolve but if we aren't able to sustainably raise the ingredients (like fish) we prize for cooking, we may have to substitute and get more creative.  Japanese cuisine can be very light handed and we try to let the essence of the ingredients shine through and sometimes when crops change, so do their flavor.
9.  Who do you look up to as a mentor?
I feel that every chef has something to contribute and I think being open to learning from every one of them is the best way to find inspiration.
10.  What advice do you have for aspiring female Japanese chefs?
Understand that it is work that will require a lot of your time and physical endurance, but more than anything stay FOCUSED.
11.  What's your No.1 tool in the kitchen?
Of course it has to be my knife.
12.  What's your favorite Japanese dish?
Sushi, undoubtedly.
13.  When you visit Japan, where and what do you like eating?
I'm willing to try anything because there's always something I will enjoy.
14.  What's your motto?
There is only NOW.  Live and do everything with love, care, gratitude, focus, and heart.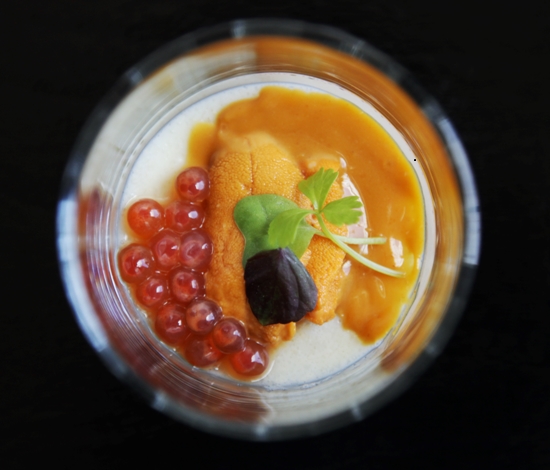 POGOGI.com is very greatful and thankful to Niki Nakayama for taking time out of her busy schedule to share some insight into her life and philosophies on her craft. Domo Arigato Gozaimasu - Thank you very much!