Sake Interview With Aya Nomoto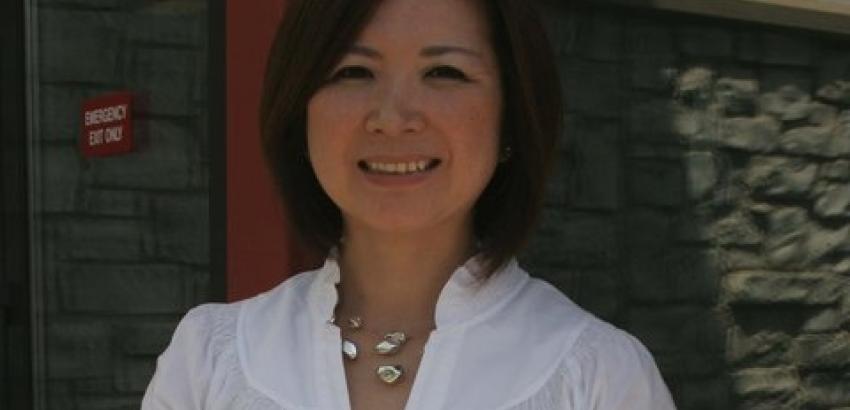 1.  Tell us a little bit about yourself...
I'm the Sake Portfolio Manager at Tenzing Wine and Spirits, a Chicago based distributor. We represent artisanal wine, spirits and Sake. I oversee the sales and education of about 200 Japanese products, including Sake, Shochu, and Japanese whiskey.
2.  How did you get into the Sake business?
I was working in a high-end restaurant as a server and I wanted to learn more about wine. Some of my co-workers were taking a wine class offered by a distributor and heard they were looking for someone who spoke Japanese to represent their Sake portfolio.
3.  How is the market for Sake going into 2013?
We only represent premium Sake; no boxed Sake, and very little domestic Sake. For us, premium Sake sales are growing rapidly. Our customers are definitely more informed than ever before, and fortunately, more high-end Asian restaurants have been stocking Sake.
4.  What type of Sake can people typically expect to find in most Japanese restaurants?
Typically, you will find Sake listed by style: "Junmai, Ginjo, Daiginjo, and Nigori/sparkling". Restaurants commonly carry one or two of each style from big companies including domestic breweries. 80% of Sake sales in US is still domestic Sake.
5.  Who is drinking Sake these days?
The demographics are people in their 20's, 30's and early 40's who are interested in alcoholic beverages, food, and new things. Those in their late 40's or older have had terrible experiences with hot/table Sake and it has been quite difficult to convince them to try Sake again... If and when they do, they are usually surprised how good the "new" Sake tastes.
6.  Which brands of Sake are popular at the moment?
Chicago is a whiskey town and people love bigger and bolder styles of Sake. Our top sellers are:
Kenbishi Mizuho from Hyogo, blended with a 3 year old Sake
Naruto tai from Tokushima
Yamahai Ginjo Nama Genshu
Kikusui Funagushi from Niigata
Honjozo Nama Genshu
All are genshu with more than 18% alcohol, and two are nama. People love Naruto Tai and Kikusui Funaguchi in a can.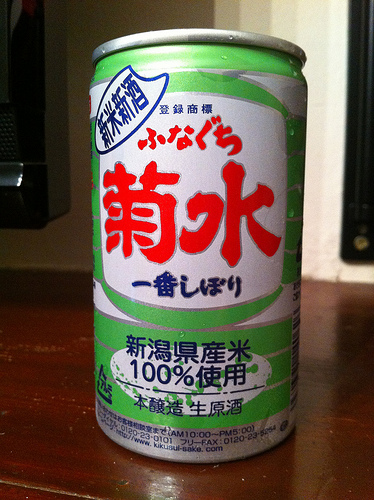 by xandoru1 - Kikusui's Funaguchi
A lot of customers are using these for cocktails.
7.  What tips would you give to someone who wants to try Sake for the first time?
I believe people should try slightly sweeter and fruitier styles...kind of like someone who is getting into wine. Consider the aromatic style ginjo, sparkling and Nigori... these would be a good choices for people who wish to try Sake for the first time.
8.  What kind of Japanese food goes best with Sake?
Although there are so many different styles of Sake out there, I believe Sake is quite easy to pair with almost any Japanese food. I personally like an earthier sake, such as Junmai or Yahamai/Kimoto with grilled foods, miso and soy flavours, and dashi. I like lighter flavoured Sakes, such as ginjo or daiginjo with lighter flavoured dishes like sashimi, tofu, salads, and vegetables.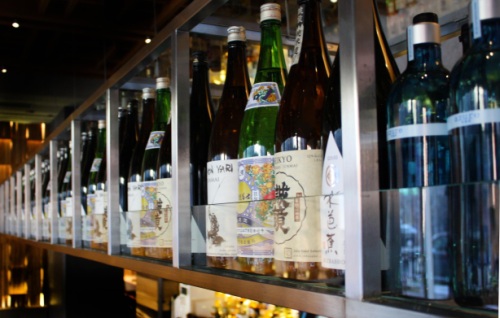 9.  What's your favourite Sake?
I'm Junmai drinker. I like Yamahai and Kimoto very much. Yuki no Bosha's Yamahai Junmai is one of my favourite Sakes right now and you can really taste the care that goes into each bottle.
10. What's your favorite Japanese restaurant?
In Chicago, I like the Slurping Turtle by Takashi Yagihashi and Roka Akor. Both have great service and a thoughtful Sake & wine list. For sushi, I like Sushi Samba. Finally, if you are visiting Chicago, you have to go to Yusho by Chef Matthias Merges, where you'll find innovative izakaya fare made with classic techniques.
AYA NOMOTO
Business Development Manager of Sake and Asian Beverage at Wirtz Beverage NV. 
---
If you would like to read more on Sake please read our section dedicated to Sake by clicking here.  We also explain the hidden health benefits you may not know of.