Japanese Knives Have Gone Global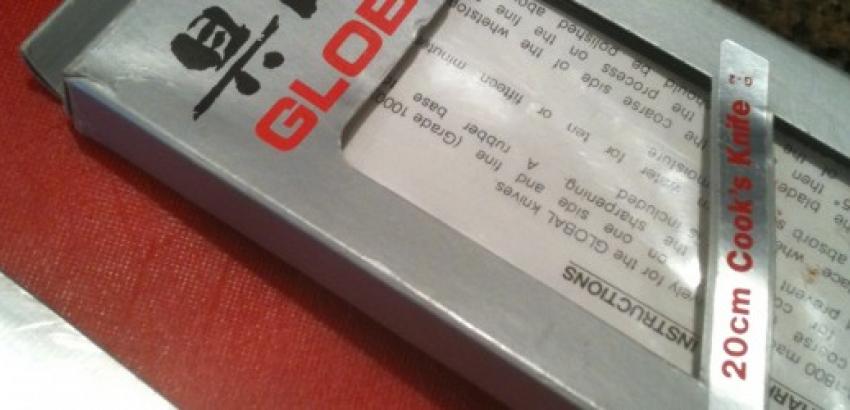 The popularity of Japanese cooking knives are quite possibly at their peak in terms of global popularity. Unsurpassed in quality and sharpness, as well as being "purpose-built", these blades have earned a fierce reputation as being the best money can buy.
One brand that started the global Japanese kitchen knife craze is, ironically, Global Knives. These one-piece wonders have been considered the catalyst for all other Japanese knives. With a modern look, these blades are extremely well balanced, deadly sharp and will last a lifetime with proper care.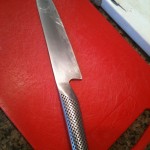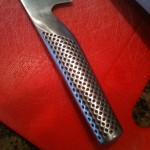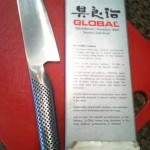 From the Global Knives Website: www.global-knife.com
"GLOBAL" Kitchen knives are well known now in the world as one of the best kitchen knives.   It has needed however two decades to achieve the present fame of GLOBAL kitchen knives in home-use as well as in culinary-use.
Users praise:
Elegant design (modern and distinctive image)
Excellent cutting performance (sharp thin blade and durability)
Clean and easy after-care(one-piece stainless steel, hygienic)
Global kitchen knives were born in 1985 in Japan but were debuted in European markets by being displayed at first in Ambiente (Frankfurt fair) in 1988.   It started with only 12 items for the first year.   No one-piece stainless steel kitchen knives did not exist in the world market at this stage.  So, we are convinced that we were a pioneer to have introduced a new concept of kitchen knives out of one-piece stainless steel in the world.