4 Things To Experience On Your Travels In Fukuoka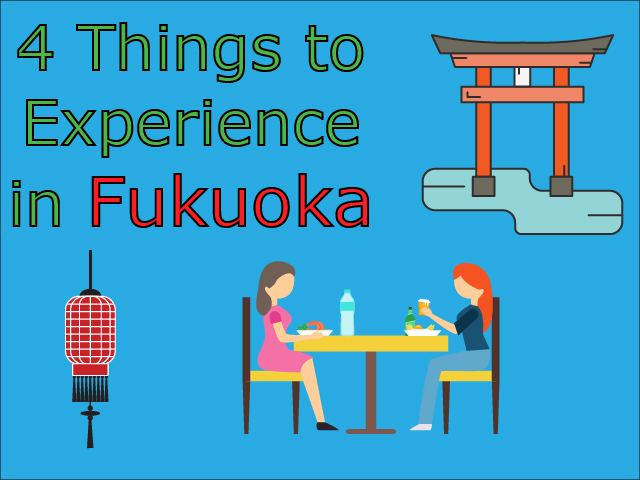 On the northern shore of Kyushu Island in Japan sits a city that's well worth adding to your travel itinerary. While it's a busy city that's home to 1.6 million people, it opens your eyes to a culture and a way of life you may have never experienced before.
How? This beautiful city somehow seems to welcome modern living with open arms, all the while retaining the very best historical aspects. Are you ready for an eclectic mix of modern and classic? Fukuoka is the city for you. Here are four things you can experience – out of several hundred – on your travels through Fukuoka.
Ohori Park
If you're a lover of fireworks and you wish to experience culture, history and nature at the same time, a trip to Ohori Park is in order. The best time to visit is in August, when an annual fireworks festival is held. Ohori Park has been a favourite destination for locals and visitors alike since it opened in 1929.
Its name Ohori means 'large moat' and is derived from the historic tale involving the old lord of Fukuoka 'Kuroda Nagamasa' who made a moat for the now-destroyed Fukuoka Castle. Kuroda successfully reclaimed the northern half of a cove called Kusagae, and this enabled the Tajima River to be diverted from its course into the cove, to the west of it.
From this history, Ohori Park was born. It was modeled on the West Lake of China, and was reconstructed in Fukuoka City. This stunning park is a 'must see' for those wishing to capture a large part of Fukuoka history.
Yatai
Have you arrived in Fukuoka hungry for a bite to eat? Experience true Fukuoka food at its finest at a Yatai. Yatais are mobile food stalls that are well known for selling ramen and other local cuisines. They are generally set up during meal times, and have been a common structure since the 17th century. In fact, they reached their peak of popularity during World War II.
However, there have always been mixed reviews about Yatai. Are they safe? Are safe food handling practices followed? Due to health and safety concerns, strict regulations were put in place before the impending 1964 Tokyo Olympics. While you can still find plenty of Yatai in Fukuoka, there are far fewer of them than there used to be.
Dazaifu Tenman-gū
If you're ready to immerse yourself in true Japanese heritage, a trip to Dazaifu Tenman-gūis a must.
Dazaifu Tenman-gū is a Shinto shrine, dating back to 905. However, the shrine you see today was built in 1591 due to destruction during the Civil War. The shrine is built over the grave of Sugawara no Michizane, and its precinct spans over 3,000 acres. Not only can you learn all about the shrine's history with a visit to the site, but you can enjoy the garden-style ponds, the bridge, and a treasure house. In fact, you are sure to be impressed by 167 varieties of plum trees that make up a total of 6,000 trees on-site.
Keya Beach
If you want to escape from the hustle and bustle of Fukuoka city, Keya Beach (YT Video) is a good destination. While it's still close to the city, it's far enough away to be less-populated than the majority of the area's other beaches. This beach not only offers white sands and crystal-clear water, but it's also encompassed by lush green mountains, and sits adjacent to beach houses and cafes. If you're making the trip in September, you may even catch the Sunset Live three-day music festival.
Japan, as a whole, is an exquisite country to visit. It's full of culture, heritage and new experiences. The next time you choose it as a holiday destination, ensure you add Fukuoka to your list of cities to visit.