5 Fun Things To Do In Shinjuku Japan
Shinjuku is said to be one of most like Tokyo neighborhoods. It is more of classy and very less crowded place than shibuya. There are a lot of things in Shinjuku Japan that you can do for free. Here we have discovered with a few things you can do there. They are in geographical form and so tourist can even use this guide for a good day out if you are going to stay for limited time in Tokyo.
Yotsuya Fire Museum
To visit this place you will have to go to yotsuya station and come out from exit 2 and go straight into yotsuya fire museum. This is free of charge. The only thing you have to do is pick the visitor pass from the reception and give it back in the end. The museum is pretty great and the main attraction is the helicopter on a roof in which you can sit.
Take pictures at Taisoji Temple
The temple has many stray cats so if you are a pet lover and would like to feed them you can carry a cat snack for them. During the non festival time the huge Buddha on the temple is the main attraction and gives its tourist a photo opportunity as well. During summer festival you can look for traditional dancing near obon that is in august.
Visit Shinjuku Gyoen
This garden is very big in size and has various styles of gardens all over. You can visit the free green house where visitors can see some exotic plants from Okinawa. You can even try the famous green tea inside the park. The entry cost is pretty affordable and it's free on 4th may that is greenery day.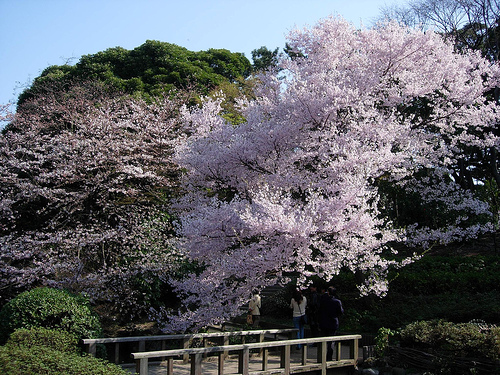 by solution_63
Visit the Hanazono Shrine
There are some amazing festivals here for all year. Visitors can visit the place at any time even during the night time and have a look. You can find flea markets on most Sundays and they are very exciting. You can shop there for unlimited hours.
Visit the TOTO Showroom
Visitors and tourist all are fascinated by the high tech toilets and you will find no hygienic place than this Toto showroom. You can even see fascinating baths which are even hard to think of in a small Japanese house and some eco friendly methods which helps in saving water.
So these are the 5 locations in Shinjuku Japan that you can visit while your trip to Tokyo. There are many more famous attractions to see in Tokyo but above given are some famous and good ones.