Top 4 Experiences In Naha, Okinawa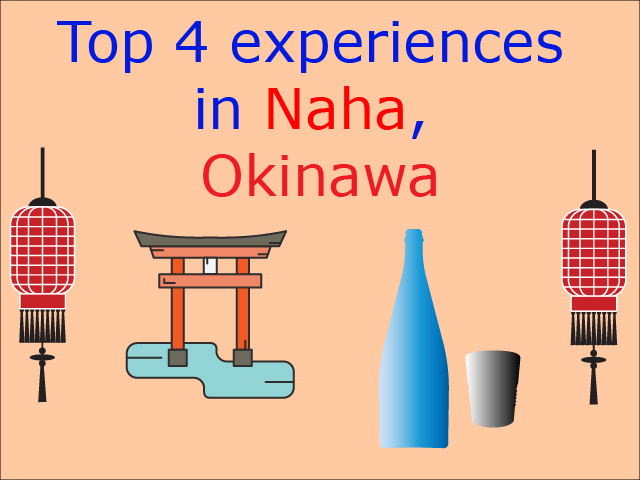 If you're looking for the trip of a lifetime but you want to buck the trend of typical travel destinations, a trip to Naha, Okinawa could be the answer. Naha is the capital of the Okinawa Prefecture, a group of tropical islands to the south of Japan's mainland. It's known for its delicious food, ceramics, martial arts and its eclectic mix of shops, restaurants, and bars. When you make Naha your travel destination, below are just four of the many places and things to experience.
Shuri Castle
If you ever find yourself in Okinawa, a trip to Shuri Castle is in order. Built during the Gusuku period, around 1322, it has seen many rebuilds over the years and has been destroyed on a number of occasions as well. From 1429 to 1879 the Ryukyu Kingdom used it for their palace, and then almost met its end during the "Okinawa Battle" in 1945. Post-war, Shuri Castle was rebuilt from photos, memories, and records, before becoming a campus for a University after 1992. It's a truly stunning building, and is well worth a visit!
Awamori
Many travelers always ensure they not only try the local cuisine but the local alcoholic beverages as well. Awamori is definitely a beverage worth drinking, but it's not for the faint of heart. It's made from Thai rice and black mold and is put through a fermentation process to ensure it packs a punch. You can drink it with water, in a cocktail, on the rocks, or even in a traditional earthenware dish. Breweries are scattered all around Naha, so there's certainly no shortage of this potent beverage!


Tsuboya Pottery Street
If you decided to drink your Awamori (above) in a traditional earthenware vessel, it was most likely manufactured in, and purchased from, the Tsuboya Pottery Street. This street has been the center of ceramic production since 1682 and is home to several shops selling Okinawan ceramics for both tourists and locals. It's a culturally-rich street, and even contains the crumbling remains of traditional Okinawan houses adjacent to the main road. If you're looking for the perfect souvenir to remember your holiday by, a piece of traditional Okinawa ceramics is the ideal addition to your suitcase.
Tropical fruit
Because Naha is part of a group of tropical islands off the coast of Japan, you can certainly get your fill of tropical fruit. The air is humid, the temperature is high, and tropical fruits of all kinds grow throughout Naha. This means you can quickly gather a basket of dragon fruit, mango, papaya, pineapple and watermelon, all locally grown and sold! What's also great to see is how well the local cafes and restaurants utilize their local produce. You don't have to travel too far before you're able to purchase a delicious smoothie or beverage made with the delightful flesh of the local fruit.
Naha Ōzunahiki
If you're a big sports fan, but you also like to see the more unconventional sports being played, then watching Naha Ōzunahiki is sure to impress. Held in association with National Sports Day every year in October, this tradition features several large teams (around 15,000 people on each side of the rope in total) who take part in the world's biggest tug of war. The rope weighs in at over 40 tons and is one meter thick! The game represents the historical competition between the rulers of Naha from both the East and West sides of the city.
It's clear to see there's plenty to do, see, eat, drink and experience in Naha, but it takes a visit to appreciate it all. There's no time like the present to book a dream getaway to Naha for a much-needed break!