Understanding Hokkaido And Its Specialty Foods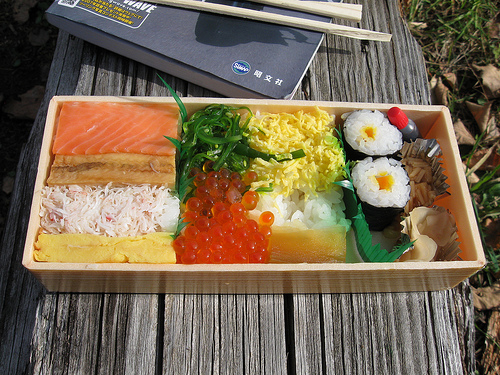 Hokkaido Japan, is famous for attractive natural hot springs, volcanoes and glamorous ski resorts. It is the northernmost of Japan's four major mountains as such, experiences harsh winters, a lot of snowfall and below zero temperatures.
It does not even get hot and humid during summer, remaining comparatively cold instead. Its pristine natural environment however, attracts a horde of outdoor lovers with skiers and snowboarders making the most of the region in the cold seasons while cyclists, hikers and campers visiting from June to September.
Aside from these great natural endowments, Hokkaido food is just as interesting and effectively feeds all the island's inhabitants and guests.
Hokkaido Japan - Map Location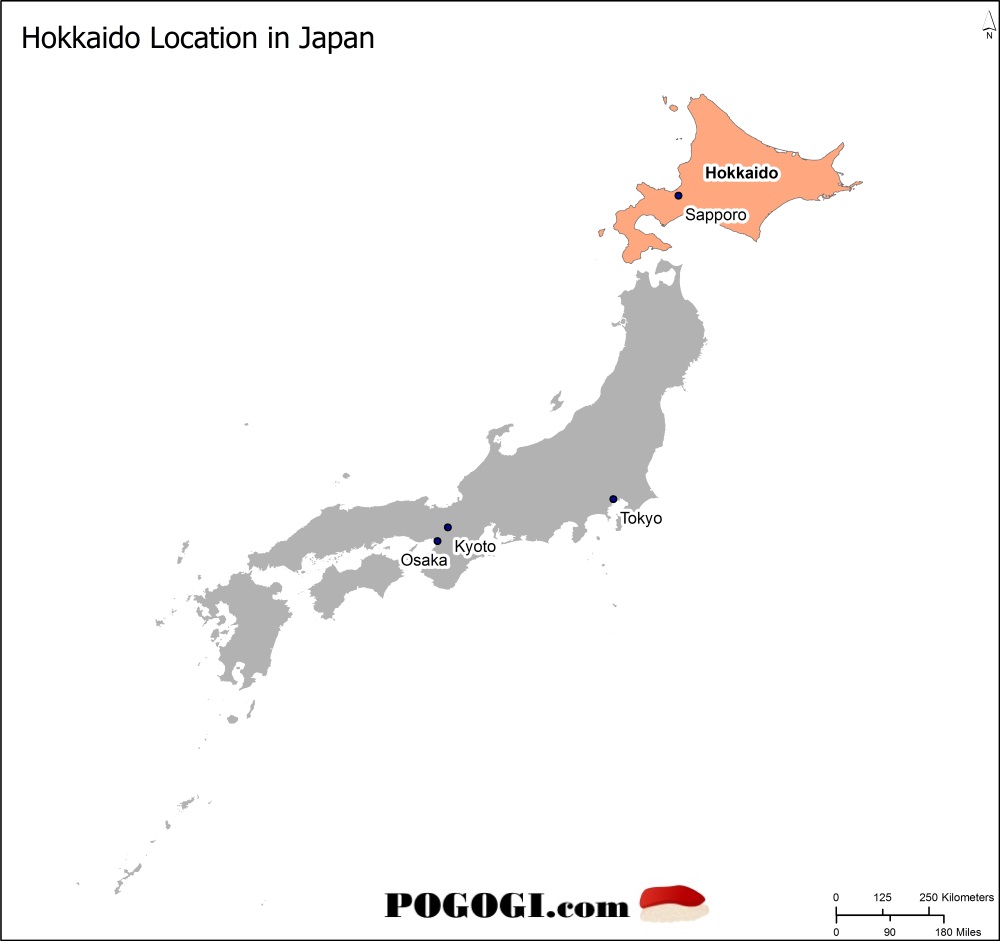 Hokkaido Specialty Cusine
Seafood – This region is famous for its fresh and high quality seafood. Its geographical location is a blessing bringing with it, cold waters that are an ideal source of fish and even sea vegetation.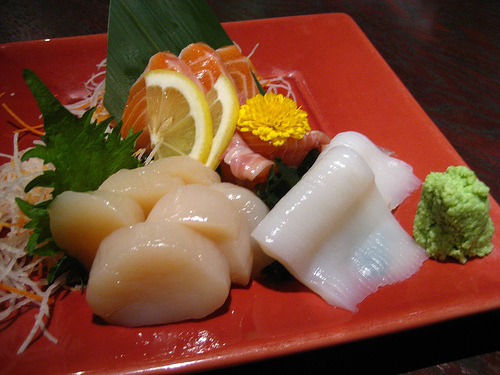 by gautsch. - Hokkaido Sashimi, a variety of Seafood
While various parts of the island stand out for particular seafood products, sea urchins, crabs squids, scallops and salmon roe are famous all over Hokkaido. A good way of sampling any or all of these would be to have a serving of breakfast rice bowl with a topping of any or all of the mentioned food items.  A nice dish to try is Ika Somen which looks like noodles but is actaully thinly cut squid.
Hokkaido Sushi
While sushi is representative of Japan, the most delicious sushi is available only in Hokkaido. This is because vast majority of sushi fish, lands in the beaches of the island and is fresh. Dealers then transport these fish products all over Hokkaido. This means that you can have fresh sushi anywhere on the island even in towns and cities that are not seaports.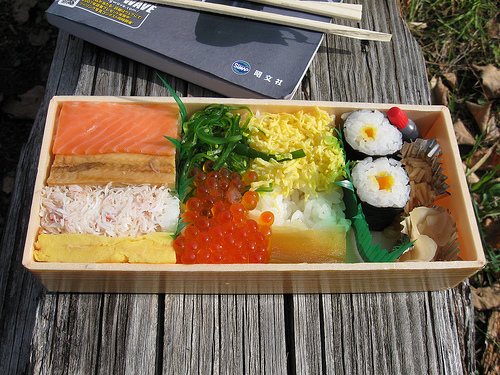 by shirokazan - Bento Lunchbox from Ashikawa Station. Hokkaido
Genghis Khan or Jingisukan – Is another Hokkaido specialty delicacy you should try. Made from lamb or mutton broiled together with vegetables, this delicacy is taken either as cooked meat dipped in source or as marinated meat cooked together with vegetables.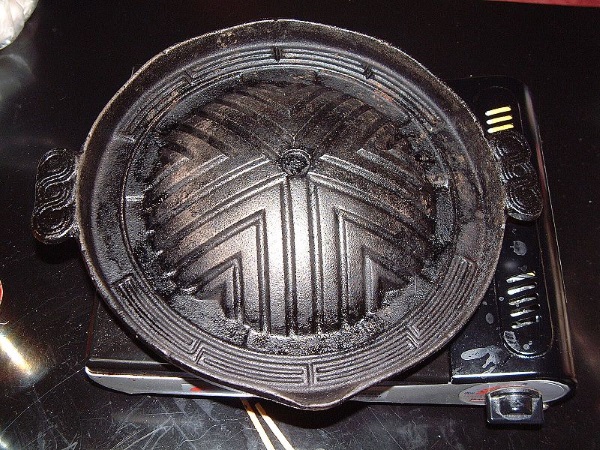 The difference between the meats used lies in the varying stages of growth. While mutton comes from sheep over two years, lambs are sourced from sheep that have not attained 12 months since birth. This delicacy goes down well with beer, a fact that makes it very popular.
Ramen – Though ramen traces its roots from China, this delicacy is now firmly Japanized. Made essentially from noodles, a soup base and toppings, the soup base often vary with location and preference. Some Hokkaido chefs for instance, use miso soup, which is delicious when taken with curled noodles and fat.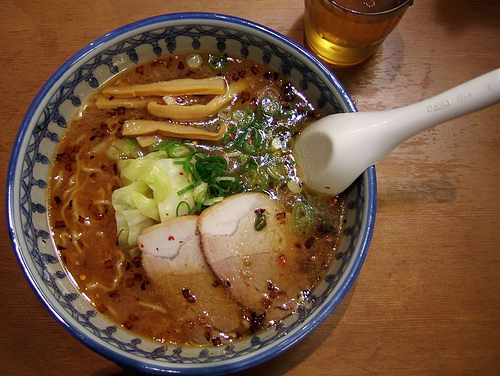 by Mr Wabu - Ramen - Hokkaido Style
Ramen made from soy sauce soup is just as delicious and rich, especially if the soup is made with seafood.
Aside from these four popular food items, Hokkaido is also famous for dairy products, thanks majorly to its expansive countryside that supports a massive dairy commerce. Hokkaido butter, yoghurt, cheese, ice cream among other dairy products make up 60% of Japan's total output. This kind of Hokkaido food enjoys a strong brand value across Japan.
image sources: 1