10 Questions With Gaku Shibata Of Azasu (new York City)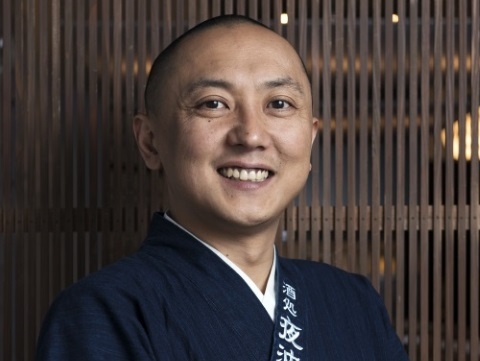 Gaku Shibata is the chef and owner of Azasu in New York City.  Azasu is an Izakaya style type restaurant serving Japanese comfort food and a wide variety of drinks such as Japanese whiskies, frozen shochu drinks, Japanese Hoppy and of course Sake. 
We had the privilege and pleasure of interviewing Chef Shibata:
1. What is Izakaya?
An Izakaya is a type of casual Japanese restaurant where you go to enjoy great drinks and food to go with them the food is salty, spicy, deep fried, and always better with booze. You could say it's kind of like a Japanese gastropub. And my izakaya, Azasu, is just the kind of place I love to go for some crispy Karaage and a cold beer after a long day at work in the kitchen.
2. Why Izakaya and not sushi?
After deciding I wanted to open a restaurant in New York, I knew I wanted to do something authentic, but not like everyone else. I didn't want to do sushi or fusion, there are so many people doing great sushi NYC. Ultimately, I just want everyone who comes to my restaurants, Yopparai and Azasu, to enjoy authentic Japanese food and have a good time in a casual environment.
3. Sushi has and continues to enjoy global success. Do you think Izakaya is the next big Japanese food craze?
I think more and more people are thinking of izakayas when they go out to eat. It's casual, fun for big parties, and it's meant for everybody. Soon it'll be like going out for Mexican, or grabbing a drink at your favorite dive bar.
4. What kind of changes did you have to make to Izakaya to appeal to the American market?
At Azasu we serve authentic Japanese food with a New York feel. We didn't have to change much, but I knew I wanted to keep it accessible for Americans who might not have tried many Japanese dishes before. We keep it casual and encourage young customers to come enjoy our shochu, beer, and cup sake.
5. What kind of surprises did you find when you opened Azasu?
We didn't really have any surprises, we put so much work into the menu and we knew people would love it. And they do!
6. What are some of your most popular dishes?
Our Ham Katsu Sandwich made with thick-cut deep-fried ham, the Takoyaki, and our sake-ginger marinated Chicken Karaage are all very popular. People also love our cup sake.They come in really cute glass jars that you can take home and people love collecting them.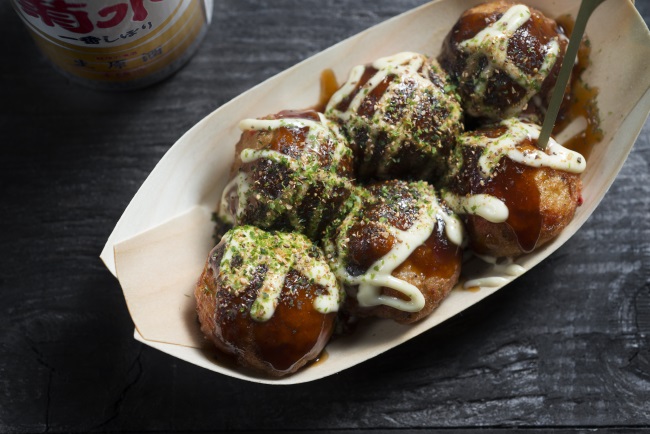 7. What's the most important thing to know about Izakaya?
You always need a drink in your hand! That's why we have 20 varieties of cup sake, three types of Hoppy, and a long list of shochu cocktails. If everyone's comfortable, smiling, and has a good buzz, then I'm happy. That's the most important part of going to an izakaya.
8. What's your Number 1 tool in the kitchen?
I love my gyoza grill.
9. What's your favorite Japanese food?
Does Japanese whisky count?
10. How would you rate Izakaya in America vs Japan?
In Japan, izakayas are really an everyday part of life. It's typical for businessmen to stop by the izakaya for a couple drinks on their way home from work. Here, it's more for a fun night out. But the food and drinks are the same. And at Azasu, we use only Japanese ingredients, Japanese recipes, and everything is 100 percent homemade.
Azasu NYC
49 Clinton Street NYC
Phone: 212-777-7069
info@azasunyc.com