Japanese Liquor Umeshu. What Is It?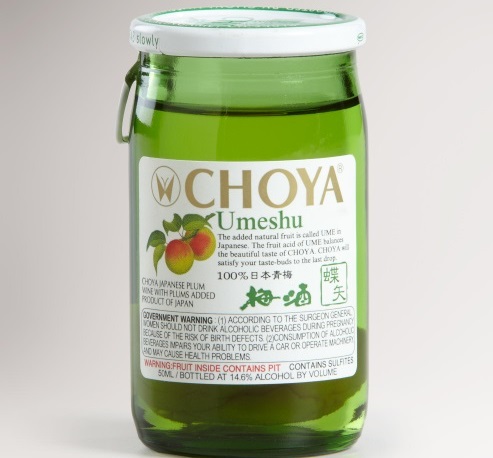 Umeshu is one of the most popular Japanese liquors, and it is made from the well-known Ume fruits. What makes Umeshu so different from most liquors is the fact that the Ume fruit must be green, not ripe, in order for the drink to be truly genuine.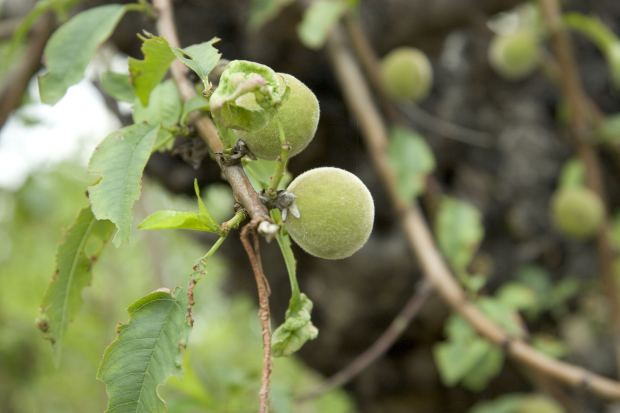 The sweet and sour accents give Umeshu a distinctive taste, and given the fact that the alcohol content is relatively low (around 10%), this mild liquor is usually enjoyed by people who dislike strong alcoholic beverages. You can choose to make your own Umeshu at home, or you can purchase bottled liquor from one of the numerous beverage companies that make it. 
Not only can you consume the liquor straight and without any other alcoholic additions, but you can also use it as an ingredient to make a variety of cocktails and tonics – in Japan you can even find Umeshu soda and Umeshu on the Rocks, the latter being particularly popular.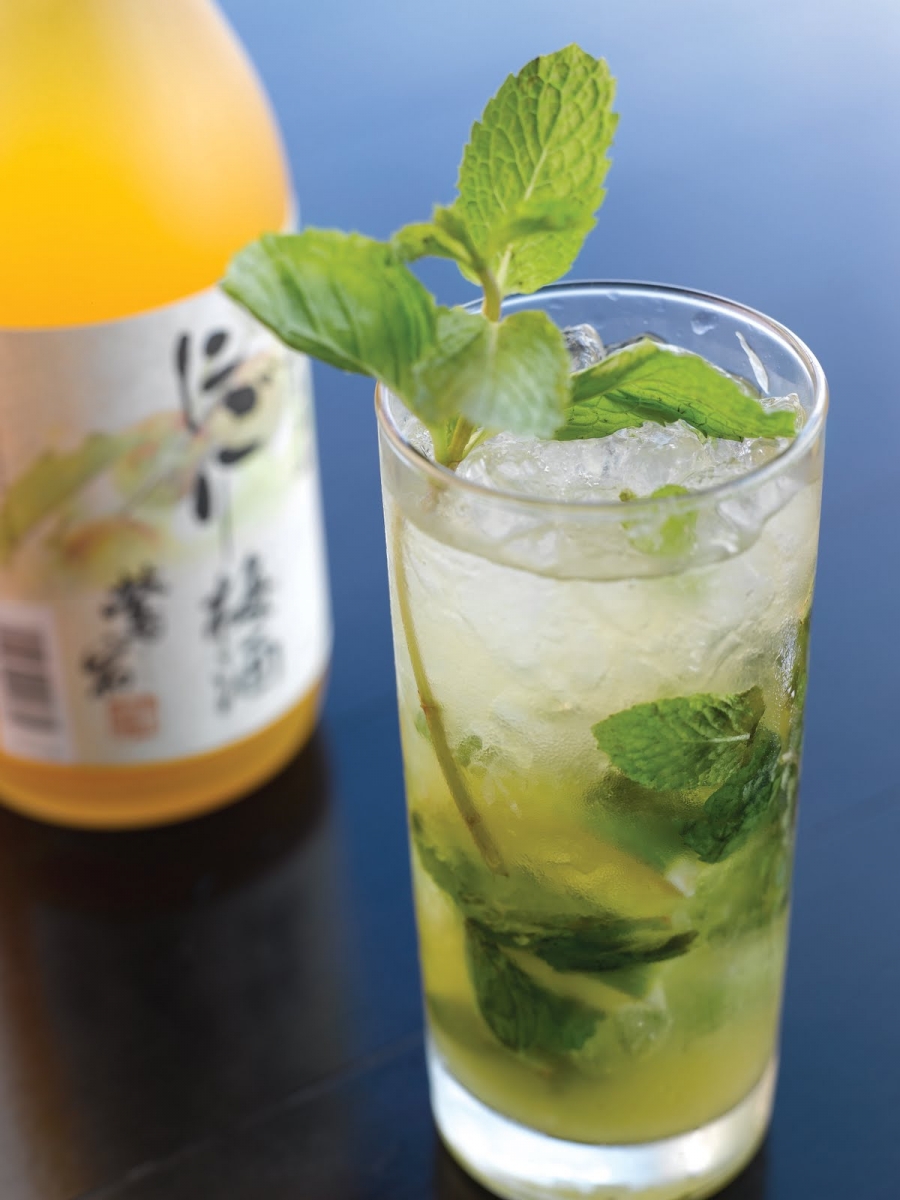 How To Drink Umeshu?
This delicious liquor is usually served at room temperature and it can be consumed in a variety of ways: you can consume it as part of a cocktail, you can drink it straight (chilled and poured into a glass, over several ice cubes), mix it with a small amount of warm water (if the liquor is too strong, then it needs to be slightly diluted) or you can mix it with different teas (especially green tea, which is known for its high content of antioxidants). Umeshu is usually consumed with warm water during the winter time – as a matter of fact, this is one of the most popular alcoholic beverages used by people to warm up during the cold season.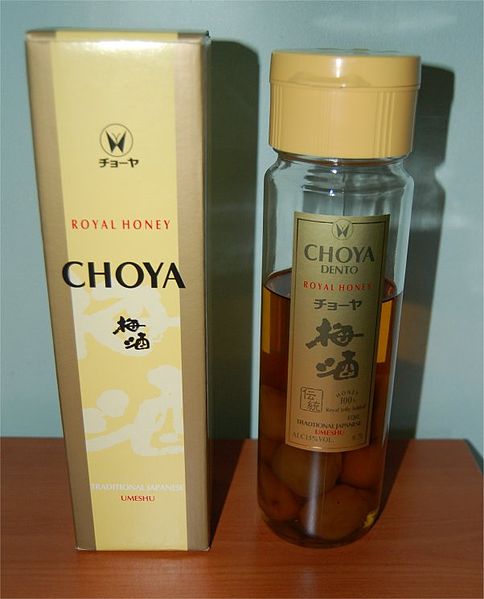 What Are The Main Ingredients In Umeshu? 
There are three main ingredients in this liquor: the unripe Ume fruits, sugar cubes and Shochu. These ingredients are mixed and allowed to stay in a cold place for approximately half a year – after that period, the beverage can be consumed. 
How Do You Make Homemade Umeshu?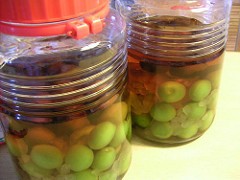 If you have decided to make your own Umeshu liquor at home, then the first thing you need to do is to thoroughly clean the Ume fruits and to remove all the stems – after cleaning and weighing the fruits, it is important to add the sugar (you need to make sure that the sugar weighs approximately half the weight of the Ume fruits). You will need a large glass where you will place one layer of fruits covered by one layer of sugar cubes, and so on until the jar is completely full. At the end, add the Ume, put the lid on the jar and let it stay for six months.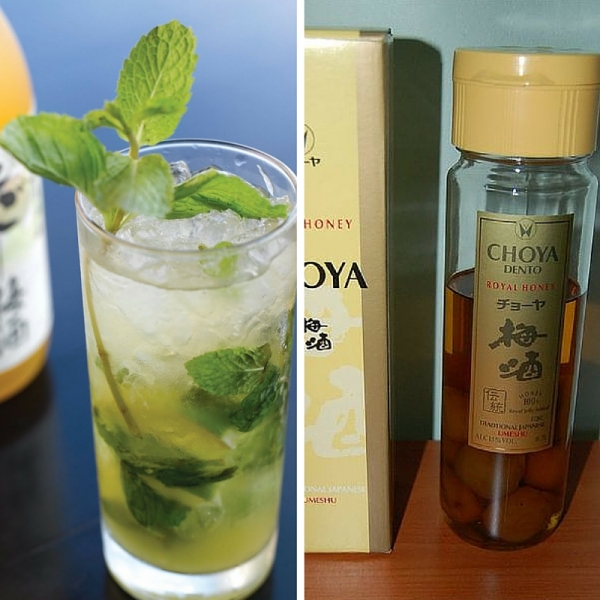 Current List
UMESHU
Description
Alcohol
Price
Choya Umeshu Plum Wine

Choya Plum Wine is a premium plum wine imported from Japan with real Ume-plum fruits in the bottle.   Enjoy Umeshu on the rocks, Umeshu tonic or simply pour small amount of Umeshu over vanilla ice cream to enjoy a unique Ume flavored dessert.  Sweet and refreshing!

15%
$16.99
Zuisen Plum Wine From Awamori Shochu From Okinawa Island

Japanese Umeshu plum wine made of Awamori Spirit from Okinawa Island.  This Umeshu is not so sweet with little acid.

12%
$49.16
Nagare Ume Kokuto Umeshu Plum Wine With Brown Sugar

Japanese Umeshu plum wine made of sake rice wine with brown sugar. It is not too sweet and has a slight bitter aftertaste from the brown sugar.

9%
$52.60
Nagare Ume Sukkiri Umeshu Plum Wine From Sake

Japanese Umeshu plum wine made of sake rice wine.  It first has a strong notion of sake and a fruity long aftertaste of ume plum.

13%
$65.22
9 Years Matured Umeshu Plum Wine

Nine years matured Japanese umeshu plum wine.  

It is nice on the rocks, in a sauce or with ice cream.

20%
$69.48
Umeshu Plum Wine With Ginger

Japanese Umeshu Plum Wine with Ginger.  It first has a sharp notion and then a beautiful ginger flavor. Nice on the rock or with soda.

11%
$49.32
Umeshu Plum Wine With Green Tea From Kyoto

Umeshu plum wine with green tea with rice shochu from Kyoto. It is made using real green tea leaves and has a very natural bitter aftertaste. It is ideal as a light digestif after a heavy meal.

12%
$50.64
Umeshu Plum Wine With Red Shiso From Kyoto

Umeshu plum wine with red shiso with rice shochu from Kyoto.  It is made using real shiso leaves and has a subtle and refreshing taste.

12%
$49.32
Umeshu Plum Wine With Passion Fruit Made Of Awamori Shochu

Japanese Umeshu Plum Wine made with Awamori Shochu from Okinawa and Passion Fruit. It has a beautiful sweet sour flavor and is a very nice fruity aperitif

13%
$42.44
Umeshu Plum Wine With Banana

Japanese Umeshu Plum Wine with Banana. This umeshu has a strong flavor of banana and is best consumer on the rocks or on vanilla ice

10%
$50.64
Umeshu Plum Wine With Shochu Spirit From Kyoto

Japanese Umeshu plum wine using the "Hannari" rice shochu from Kyoto.  It is nice on the rock, on soda and can be enjoyed anytime a day

13%
$48.01
Umeshu Plum Wine With Yuzu From Kyoto

Japanese Umeshu plum wine with Yuzu made of rice shochu from Kyoto.  This umeshu has a lot of acid and a slightly sweet bitter notion from the Yuzu peel making it a nice aperitif.

 

12%
$62.76