Japanese Cookware Gift Ideas Under $50
It's holiday gift giving time and what better way to show that fan of Japanese cuisine how much you care than by placing some Japanese cookware under the tree! Here are some budget-friendly ideas to help you pick out the perfect gift.
1. Japanese Cast Iron Tea Pot
Known as tetsubin, the Japanese cast iron tea pot is a great gift for the Japanese tea lover. Well suited as a collectible/display piece, this cast iron tea pot retains heat long enough for you to have that second cup of soothing heaven. This beautiful gift brews 20 ounces, and is sure to please.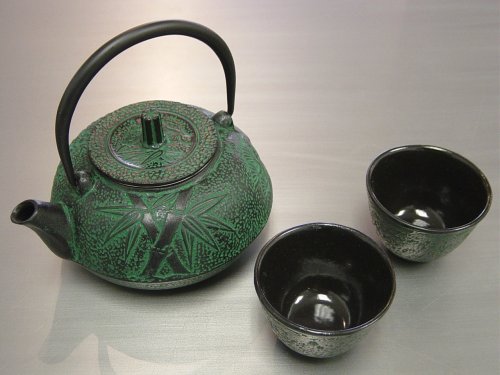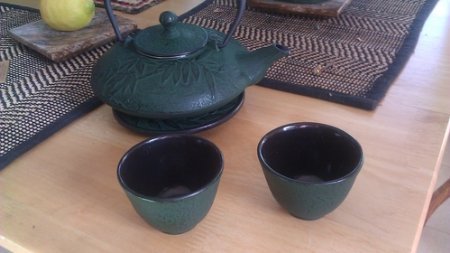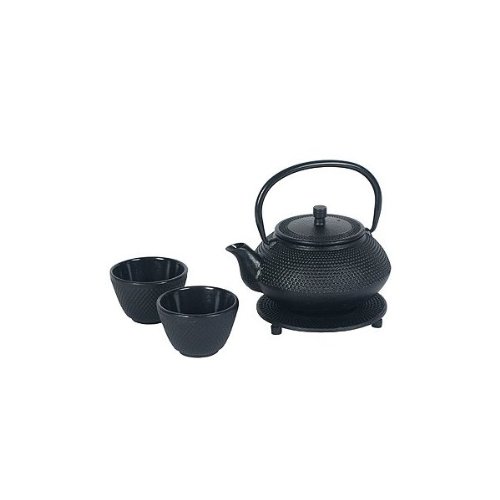 2. Japanese Rice Cooker
The Japanese rice cooker (on sale) is essential for anyone that eats rice on a regular basis. The recipient of this gift will love its ease and usefulness as it is virtually fool-proof. It features a non-stick coating for easy cleaning and will keep your rice warm for 12 hours. No more cooking rice on the stove!
Panasonic Rice Cooker/Warmer/Steamer (AMAZON)
3. Japanese Bento Box
A Japanese bento box makes a practical gift for anyone no matter what their age. The Japanese equivalent of a lunchbox, the bento box keeps food warm and safe while separating food and flavors. It is the perfect lunch companion for school or work.
Kotobuki 2-Tiered Bento Box, Black/Red Cherry (Sakura) Blossom (AMAZON)
Kotobuki 2-Tiered Bento Box, Red Beckoning Cat (AMAZON)
4.Japanese Ginsu Knives
If there were ever a luxury line of budget knives, then Ginsu would be it. In a 2006 survey, Ginsu ranked in the top three of preferred brands to purchase.
Ginsu Chikara Series 5-Piece Japanese Stainless Steel (AMAZON)
Ginsu Kotta Series 8-Piece Japanese 420J2 Stainless Steel Knife Set (AMAZON)
Ginsu Koden Series 10 Piece Commercial Stainless Steel Cutlery Set in Natural Block (AMAZON)
5.Japanese Cast Iron Yosenabe Sukiyaki Pan
This traditional pan will make someone's heart sizzle as they'll be able to serve up tantilizing dishes. Made of cast iron, this pan is typically used to cook Sukiyaki or Shabu Shabu soup. Traditional noodle dishes and soups steep to the right temperature and will help the home Chef produce meals like nabemono yosenabe (a Japanese style hot pot with various meats, seafoods and vegetables).
If buying unique and inexpensive gifts has you down, hopefully this list has given you a few ideas that won't break the bank. Happy Holidays!