Funky Sushi Making Products
If you are passionate about Japanese cuisine and you want to enjoy delicious, fresh and homemade sushi, then you will surely enjoy theses funky Sushi making kits. Aimed at beginners or anyone wanting to make near perfect sushi, these 3 kits are comprehensive and easy to use. If you have tried making sushi before, then you certainly know that spreading the correct amount of rice can be a challenging task.
Here are 3 kits that we find really interesting.

1. The Sushi Making Kit by SushiQuik
Given the fact that the kit is suitable both for amateur and professional sushi makers, it is very easy to use and it comes with step by step instructions. Rice can be very sticky, but the non-stick pad will allow you to spread the rice evenly.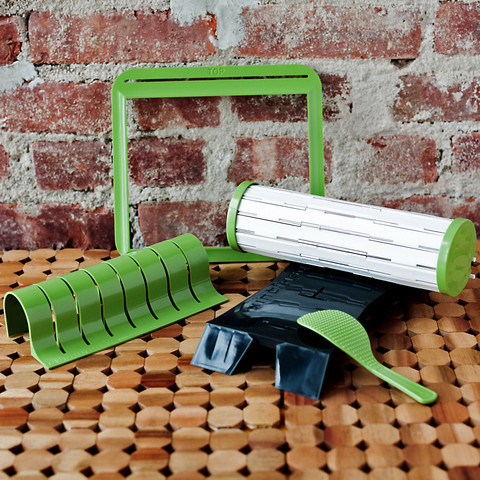 After the roll is made, all you need to do is to carefully cut it with the special roll cutter. The rolling mat comes in handy as well.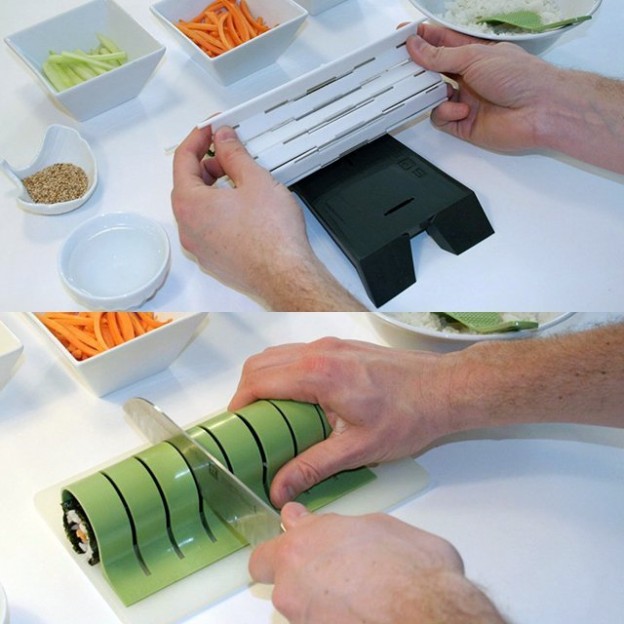 This kit also comes with two end caps that will serve as soy sauce holders with which to dip your sushi roll.
Moreover, the kit contains a complete sushi making eBook with over 25 different delicious recipes that you and your family will certainly enjoy.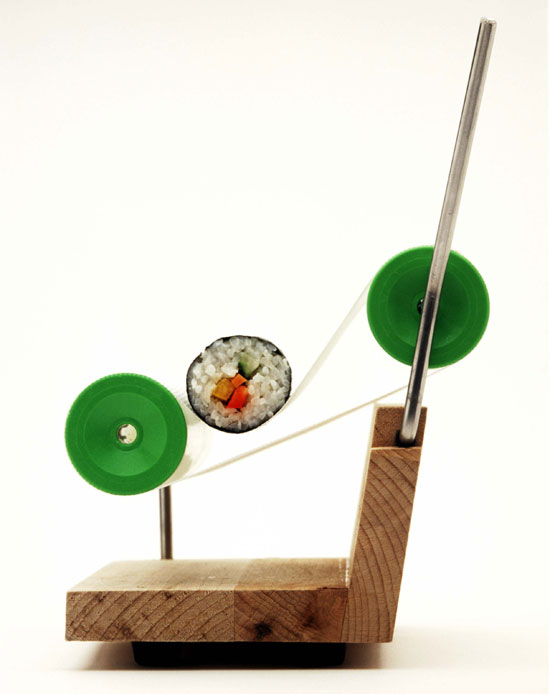 The sushi roller works in three simple steps: first you fill it, you pull it and then you enjoy the perfect rolls. The roll works with or without Nori sheets.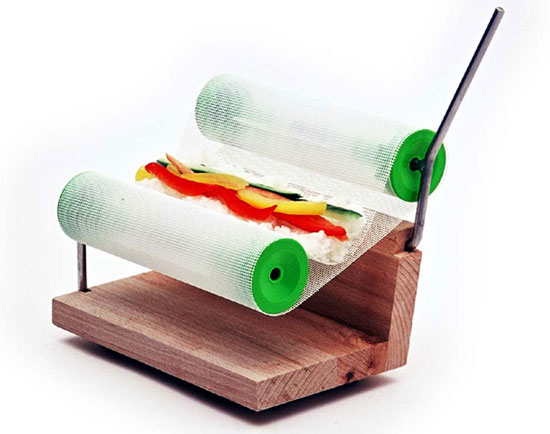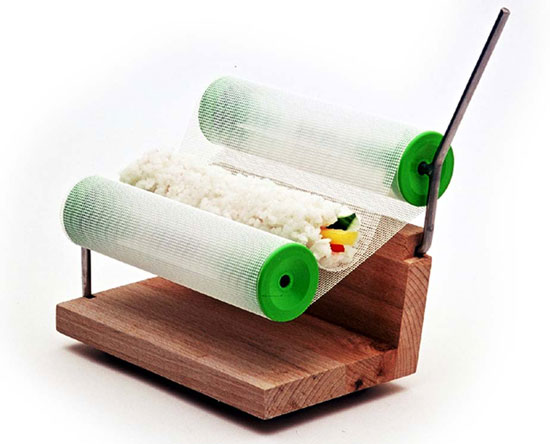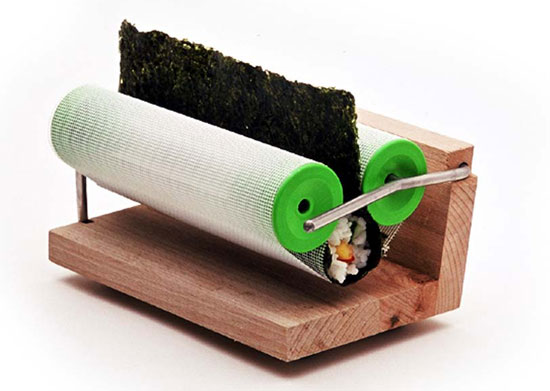 The roller is available in a stylish finish and color, is dishwasher-safe, and it comes with a warranty. This handy tool makes sushi very easy to roll even when there is sticky rice on the outside!
Nowadays, many people are trying to prepare homemade sushi with the classic bamboo mat and it can be difficult to make the perfect sushi - this is where the sushi roller steps in and helps you create round and thick maki rolls.
All images from designboom.com

3. The Lekue Silicone Makisu Mat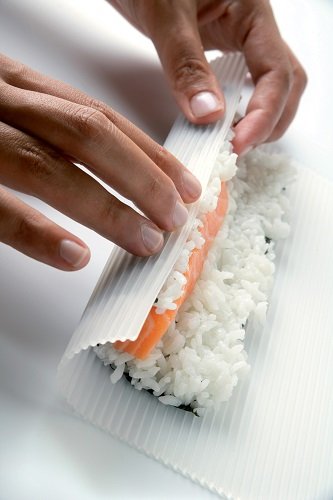 This silicone mat is versatile enough to withstand major temperature changes, and useful enough to keep water, germs and bacteria away. As a matter of fact, the mat can withstand temperatures between -60 and 220 degrees Celsius. The silicone is more hygienic, as opposed to wood or strings - it does not retain odors and it has a non-stick surface. The mat is very space-effective as well - you can easily fold it and store it for later use.

The Makisu silicone mat can be used for a wide array of tasks in the kitchen - from cooking and preparing sushi to baking and freezing. Another important aspect is that this mat will not retain any leftover residue, unlike most wood/bamboo mats.