5 Things To Experience In Kobe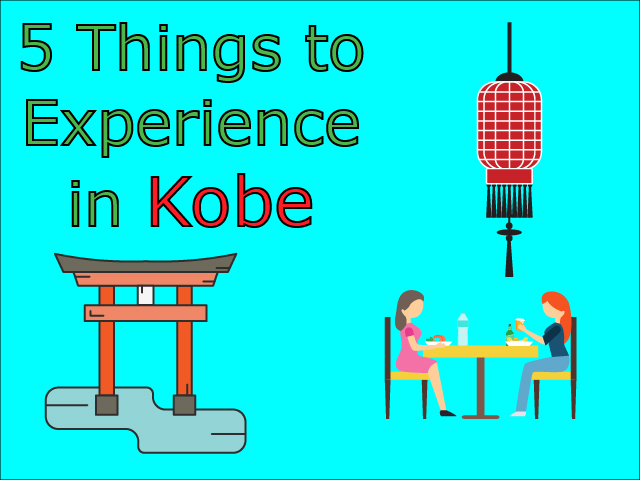 When you're ready to experience new culture, new food and a whole new adventure, Kobe in Osaka Bay, Japan, can tick all those boxes. Known from its signature marbled beef and several historical hot spots for tourists; it's the epitome of culture and heritage.
So, the next time you decide to step out of your comfort zone and travel, why not take a trip to Kobe? Below are five things to experience while you're there.
Gyoza
While everyone is raving about the delicious Kobe beef the city is known for, we thought we'd enlighten you on another dish that offers a taste sensation. Gyoza are dumplings filled with ground meat and vegetables, and are then wrapped in paper-thin dough(tips on how to make). Not only can you choose from a range of different filling options, but you can even opt for pan fried, deep fried or boiled gyoza in many different sauces. You can also find Gyoza in most eating establishments and noodle shops in Kobe.
Takoyaki
If you're looking for a dish to fill the gap between lunch and dinner, Takoyaki is perfect. Tantalizing your tastebuds from the very beginning, Takoyaki are small balls of octopus, ginger, green onion and tempura, dipped in a light flour batter and fried.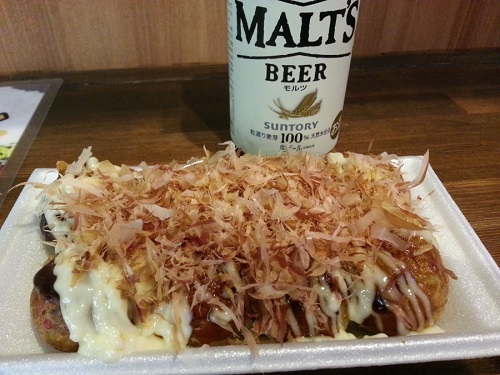 They are then rolled in a range of different sauces, before being wrapped in seaweed and dried fish. While they won't appeal to everyone, they are a taste sensation for those who are looking to experience Kobe and all it has to offer.
Kitanochō
Whenever you travel, you should always make an effort to visit at least one museum. Often, ancient artefacts can give you an insight into how the area was established, and where it's set to go, moving forward. But what if you had an entire street to choose from as a museum? That's what on offer if you venture into Kitanochō (youtube video). It is located near Rokko Mountain, Kitanochō and has long-been known as the area where diplomats/foreign-merchants settled in the 19th cent. after the official opening of the Port of Kobe.
Home to many mansions, the area is now largely open to the public as an opportunity to view homes from yesteryear. This can even include stepping inside French and English mansions. Many of these home owners charge admission fees, but it's a small price to pay for seeing homes where time has stood still. This area is also popular with tourists who wish to take advantage of the many shops, cafes and restaurants dotted throughout the city.
Kobe Animal Kingdom
Even with a checkered past involving bankruptcy and a change of management, Kobe Animal Kingdom still remains a popular tourist destination. If you're a nature lover and enjoy getting up close and personal with animals, it's well worth a visit. Kobe Animal Kingdom is home to several different birds and flowers, and is located within, and around, a green house.
As an all-weather park, visitors can touch, experience and enjoy the many kinds of birds and flowers that call this place home. In fact, visitors are even welcome to feed the birds.
On your travels to Kobe Animal Kingdom, you can enjoy getting acquainted with owls, toucans, African penguins, fuchsia, begonia and so much more.
Goshikizuka Tomb
If you're looking for stunning photos on your travels in Kobe, there's no better place to get that winning shot than at Goshikizuka Tomb.
This mounded tomb from the 4th century, also known as Sentsubo Kofun, is located between Kobe and a bridge called Akashi Kaikyo. It's an ancient burial ground and is considered one of the largest keyhole shaped tombs. It was reconstructed to help it stand the test of time, but has been done so in such a way that it preserves the history and the heritage. The sides of the tomb are constructed of river bed stones, and offer exceptional views over Kobe Bay and the Akashi Kaikyo bridge.
There is so much to see and do in Kobe, so why not make it your next travel destination? Prepare to be immersed in culture like never before.