Kyoto Travels - 5 Things To Do Including Eating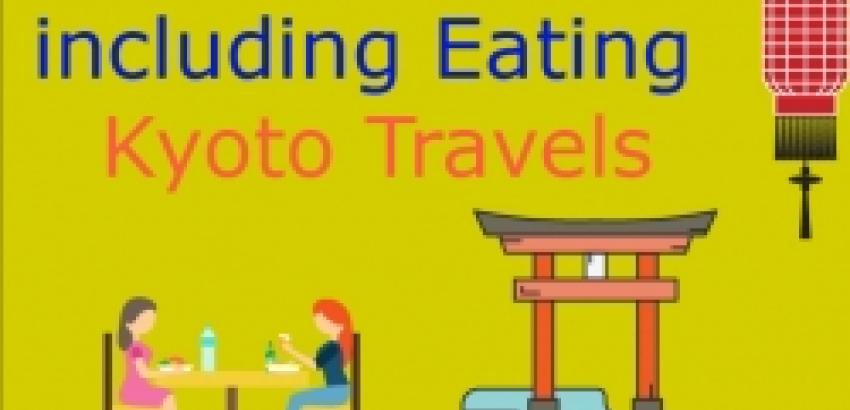 If classical Buddhist temples, spectacular gardens, imperial palaces and delectable cuisine take your fancy, a trip to Kyoto in Japan is in order.  For if you take delight in experiencing new culture and cuisine unlike any other, you get some of the best in the world on the island of Honshu.
In fact, Kyoto is well known for its kaiseki dining, entertainers and premium cultural experiences.  Located about 58 KM from Osaka( take the Shin Osaka Train and will it take you 12 mins for around 1400 yen), is a wonderful escape from the concrete of Osaka.
Below are five things you must experience when you choose Kyoto as a holiday destination.
Gion
Kyoto is very well known for its entertainment industry, and more specifically, its female entertainment. Gion is a famous form of entertainment, with a geisha quarter on the eastern banks of the Kamo-gawa.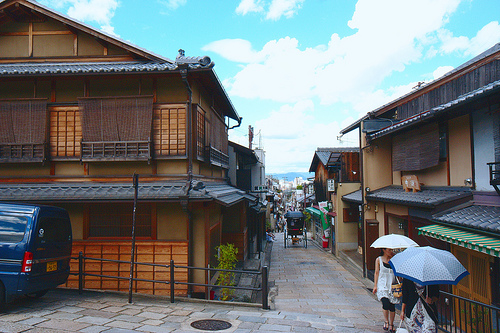 Gion by AlexSlocker
It can be hard to believe Gion wasn't always the form of entertainment it is today. Its true origins lay in catering to visitors, but Kyoto is now the largest pleasure district. Japanese female entertainers known as Geisha, Geigi and Geiko, act as hostesses to perform classical music, dance, general conversation and even games for guests.
You can experience the true Gion entertainment with teahouses and lit lanterns along the main street of Hanami-koji.
Omen
With so many temples, shrines, palaces and gardens to experience, you are sure to work up a healthy appetite. You're in no better place to get your fill of authentic Japanese cuisine.  Omen is a noodle shop in northern Higashiyama, catering to the needs of locals and tourists for many years.
As you make your way to the restaurant, you are met with a picture-perfect setting as well as a traditional Japanese home lit up by lanterns.  Located just a short distance from Ginkaku-ji, it's well located as well.
Once you've taken as many photos as possible, you can then experience delicious cuisine like never before. Hot or cold noodles are presented with fresh vegetables and a broth, or why not take your pick from the a la carte menu? You can choose from a range of delectable meal options such as tempura and sashimi (more info).
Ichizawa Shinzaburo Hanpu
No holiday is complete without shopping for traditional Japanese goods to take home to family and friends. You can pick up some beautiful handmade canvas bags from Ichizawa Shinzaburo Hanpu in southern Higashiyama. The best part is, these bags have been handmade for over a century. This means no two bags are the same, and they are exclusive to this captivating little store. You can choose from a range of styles and color options, as well as being offered the opportunity to view the workshop in which these bags are made. it's truly an experience not to be missed.
Arashiyama Bamboo Grove
Arashiyama Bamboo Grove is a captivating park within Arashiyama and there's a high chance you've never seen anything like it. Green bamboo stalks line the road in every direction, reflecting a pale green light that's absurd yet unreal. You can expect to find this grove in Tenryu-ji, below Okochi Sanso villa.
Nishiki Market
A huge part of visiting Kyoto is to experience cuisine and culture like you've never experienced before. The Nishiki Market should be at the top of your list for those reasons alone.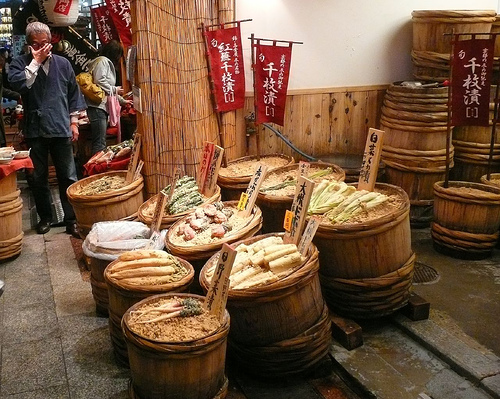 by rjv541
These markets are covered, and contain weird and wonderful foods you will certainly want to try. From fruits and vegetables, to sweets and more; this is definitely a photo-worthy experience.