Osaka Travels - Things to do and Eat
Formerly called Naniwa, Osaka was once the capital city of Japan and currently the second largest city after Tokyo. This 223 square kilometer metropolitan area that sits on a large hill is divided into uptown and downtown areas.
The uptown area known as Kita is home to major business hubs with a large subterranean network of shopping centers while the downtown area known as Minami is home to the fashion and culture oriented establishments.
Aquarium
One of the attractions you can visit in Osaka is the Osaka Aquarium. Locally known as Kaiyukan, Osaka aquarium is located in Tempozan Harbor Village where you can see a spectacular display of marine life set in 15 different units of large aquariums.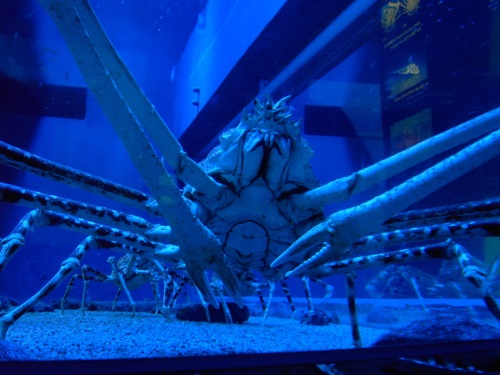 Giant Crab at Osaka Aquarium - Source
Wikimedia
The central aquarium is home to the largest fish in the world where you can see several whalesharks. You usually start your tour at the 8th floor and spiral down to a stairway where you can observe marine animals at different depths of the aquarium.
Castle
Being the former seat of the Japanese Government, you can expect imperial castles that are now converted into tourist attractions. Considered the largest castle at the time, Osaka Castle was destroyed several times during war and natural calamities. It was fully restored in 1997 where you can now explore this mighty infrastructure with a twist of modern architecture.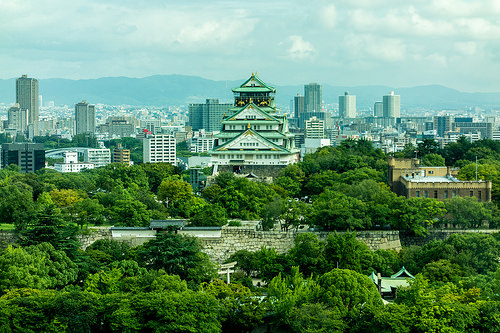 by Yoshikazu TAKADA - Osaka Castle
It is surrounded with secondary citadels, gates, turrets, stone walls and moat where you can take an elevator on your way up to the tower. The entire castle park sits on a two square kilometer lot interspersed with more than 600 cherry trees that will bloom on the month of April during the cherry blossom season called hanami.
Culture
You can also witness the unique Osaka culture by visiting the National Bunraku Theater. Here you will witness a rare kind of art that is intended for the public rather than for the upper class. The Japanese Puppetry is performed here where tourist can appreciate this unique entertainment as English version is also available.
Shrines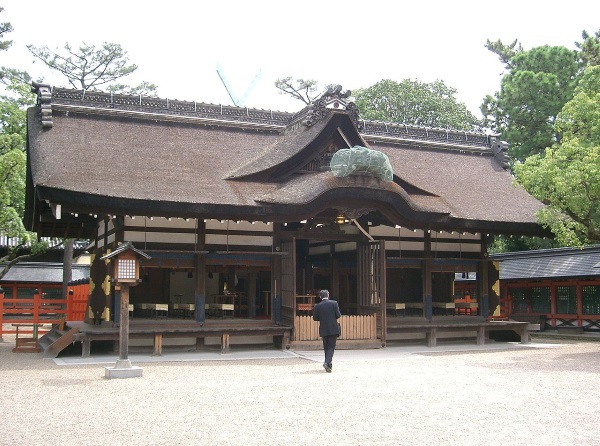 You can have a glimpse of Japanese religious practices by visiting various shrines in Osaka. Considered as one of the oldest shrines in Japan, the Grand Sumiyoshi Taisha is a Buddhist shrine founded in the 3rd century. You will observe the intricate architecture of this shrine having a straight roof decorated by two sets of forked finials and five horizontal billets the houses the Kami or Shinto Gods.
Hungry?
Well I am quite sure that after visiting this unique Osakan attraction, you will be craving to try the food as well. Luckily, Osaka is also known as the nation's kitchen where you can feast in various local cuisine and delicacy that are mostly found in the Dotonbori district near the Namba station.
Food - What to Eat?
Grilled octopus battered in flour and egg called takoyaki is one of the favorite dish in Osaka. You will usually top this popular street snack with takoyaki sauce, mayonnaise (Kewpie Style History) and garnished with green onions. A famous local pancake is gaining popularity across Japan as this is prepared and cooked infront of you in a hot plate.
The Okonomiyaki is based on flour that is added with shredded cabbage, squid and prawn then garnished with a special sauce.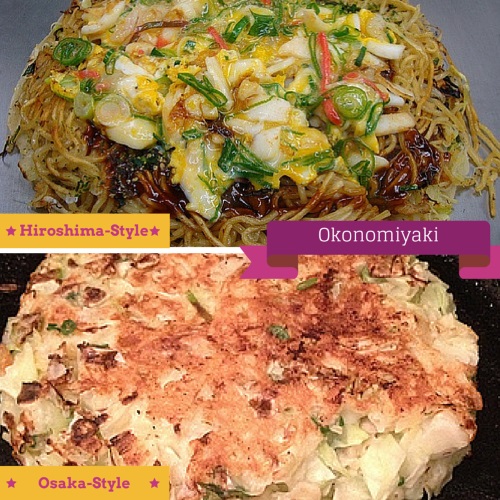 If you want something that will warm your stomach, you can try Kitsune Udon. This is served in bowl of hot soup with thick wheat noodles and deep fried tofu.
Your visit to Osaka will surely be a one of a kind experience. But just incase you have spare time and budget, you can visit nearby tourist spots outside Osaka like Kyoto, Nara and Kobe as this feature's more of Japan's cultural heritage. Just always keep this in mind, Yoi ryoko o which means have a safe and good journey.