Understanding Suntory Whisky And Its Prices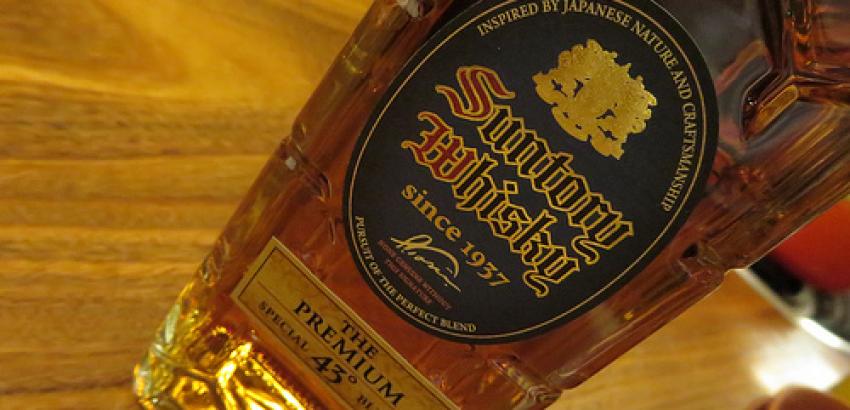 Suntory, one of the most famous whisky producers in Japan and in the world started way back in 1923 and established in 1899. Before its establishment, the founder, Shinjiro Tori was just starting on his invention of the first whisky distillery in Yamazaki, Japan.
Since then the company has continued perfecting their brand enabling them to produce some of the best whisky drinks in the market today.
Apart from whisky, Suntory has also ventured into the production of soft drinks and sandwich chains, cocktails and beers too.  It is one of the leading Japanese Alcholic drink company gaining popularity worldwide. 
Suntory Whisky Price and Premium Choices
Among the Suntory whisky brands, there are those names that are known by most whisky drinkers. These brands are the ones that have helped Suntory reach where it is right now. They include:-
Yamazaki
This was the first ever whisky brand by Suntory that the company invested in, in terms of marketing. This excellent 12 year old brand has the most luscious taste you can find in any whisky. It is characterized by a soft yet delicious texture at a very pocket friendly price of $55.
From the smell you get that zest, honey like smell but wait till you taste it. Your tongue will be blown away by its vanilla, citrus taste that you can never get enough of.
Hakushu
Another 12 year-old brand that is best described as smokiest. Unlike other brands, Hakushu comes in a green bottle that immediately gives you a hint on the ingredients used; fruits specifically pear and some touch of greens like barley. With $55 in your pocket, you and your friends can enjoy a bottle of this delicious tasting whisky anytime, anywhere.
Nikka Taketsuru
The aroma from this brand immediately tells you what Suntory used to produce this mouth watering drink. Vanilla, cinnamon and apple can be easily traced in this drink but the most domineering smell is that of honey which makes you feel like Winnie the pooh enjoying a pot of honey. It costs $70 to buy Nikka Taketsuru.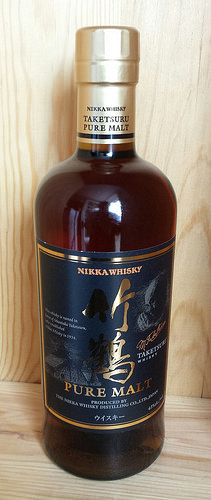 by Fareham Wine
Nikka Miyagikyo
Right from the moment you pour this one into your glass, you can immediately tell the quality. Take a small sip of this from your glass and you won't wish to stop. This carefully crafted drink is made using some toffee, caramel and vanilla. Get quality at a reasonable price of $110.
Hibiki - Suntory Premium?
'I am fancy' is what this brand shouts from the shelves. The deluxe corked bottle is simply alluring. What makes Hibiki special is the ingredient. Mizunara which is rarely found in Japanese has been used to produce this $65 brand. Expect a thick, vanilla, and honey like taste on your first taste.
Awards
As an international company that produces high-quality whisky, it is no surprise why awards have almost become a norm. In the international spirits challenge, a number of Suntory's brands have been able to scoop amazing awards. The 21 year-old Hibiki, for instance has been able to win a trophy with the 12 year-old taking home a gold award. Others include the Yamazaki Mizunara that was also able to win a gold award and the 25 year-old Hakushu also winning the same.
During the San Francisco World spirit competition. Again the Yamazaki (25 years old) and the Hakushu both won the double gold medal award with Yamazaki (18 years old) taking home the best in show other whisky category including a double gold medal award.
At the international Spirits challenge, Hibiki 21 years old and Knob Creek Single Barrel Reserve both won trophies. Yamazaki 18 years, Hakushu 18 years and Hakushu 25 years all won Gold awards.
Other competitions this reputable company has emerged victorious are Icons of whisky, Hale of fame and World whiskies awards.
So what is it about Suntory that makes it stand out from the rest? What is the secret behind its success?
Perhaps it's the thoughtfulness put towards creating these outstanding drinks or maybe it's just the way they look and taste? Honestly, it's all of those combined together. The Yamazaki brand, for instance, isn't your ordinary whisky. It is made in a valley called Kyoto located inside a rich farmland. Hakushu on the other hand is crafted from melting snow.
The other reason that could describe Suntory's success is the drinking culture in Japan. Lots of Japanese people will take whisky with most of their meals making the supply-demand constantly on the rise. Truth is, most of their whisky is just so good that a meal is almost incomplete without a glass of Suntory whisky on the table. For people who are still not sure of their most favourite brand, Yamazaki 12 should be one to try. With its soft smoky texture, it is considered an easy to drink whisky.
Finally, a glass of whisky is always sweater when you have friends around to talk to and what better way of enjoying a glass while discussing the real story behind Suntory Whisky? Appreciating the history on how this company has been passed from father to son kind of makes the whisky taste even better?
Bottom line
As you can see, Suntory is the company to look out for when looking to try Whisky. The quality will make your taste buds yearn for more and the prices are just out of this world. It has indeed come a long way and definitely going to greater heights.
Day in, day out, Suntory continues to look for ways to meet its customer's needs by coming up with even more mouth-watering brands. Just recently, another baby was released into the market called Suntory whisky Toki. A sip of Suntory Toki and you will get a feel of culture and an improvement of what is already in the market and is currently retailing at $39.99. The smell composes of basil, apple and honey while the palate is that of grapefruit, thyme, peppermint and green grapes.
So next time you and your friends go for a night out and are not sure what brand to take, try Suntory whisky drinks from Japan and let your taste buds know what quality really tastes like.