How To Make Japanese Style Pickled Daikon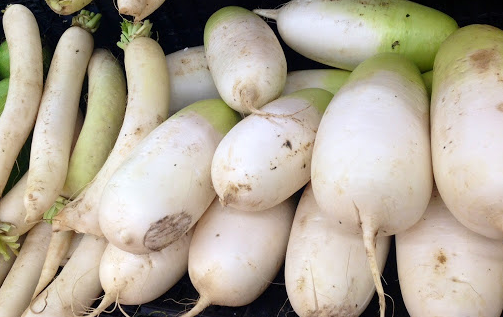 Have you ever wondered how to make Japanese Pickle Daikon? We stumble upon a blog that specializes in the art of Pickling.  One of the articles is on Japanese Daikon.
Daikon is an extremely underrated vegetable. To describe it to those who haven't heard of it, it's pretty much a big, white radish, that resembles a long, white carrot, but you also see some short fat daikons - they are really quite strange looking things.
Daikon is extremely versatile and adds freshness and crunch to salads and other cold dishes.   It doesn't really have a distinct flavour other than a very subtle hint of radish."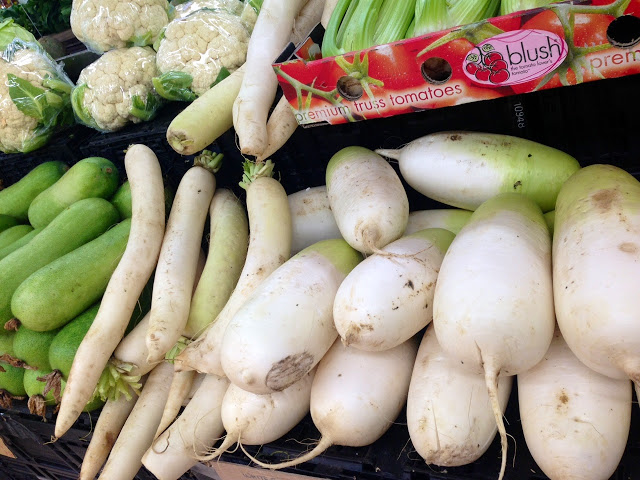 "Making it is very easy,  especially if you have a mandolin to assist with the thin slicing of the daikon.  I concocted the pickling brine for this recipe after looking at a few recipes online.  The main difference between pickled daikon and other pickles, is that pickled daikon uses rice vinegar.  All the recipes require this ingredient.  I managed to find a small bottle of it at the New Yen Yen Supermarket in Haymarket.  You can really find any Asian ingredient there and it's suspiciously cheap.  The brine is also diluted with water, which differs from other pickles that I've made for the blog.  So this should lead to a subtler, less sour/tart result. "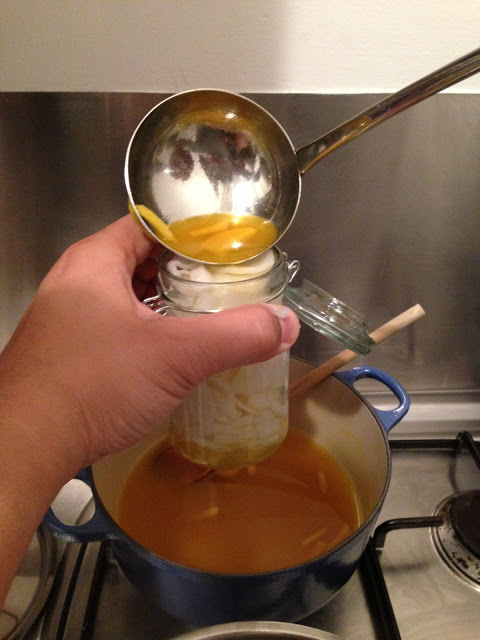 Continue Reading Article (Original Content and Full RECIPE/INSTRUCTIONS) @ http://jarheadpickling.blogspot.com/
Thanks Vinnie!