Using Quinoa as a filling in Sushi
Kids are heading back to school soon, and you are probably thinking ahead on what to make your kids for lunch?  It can be a difficult task as it can be time consuming and what is even more of a challenge is trying to provide some healthy ingredients.
One recipe we recommend you trying is Quinoa's sushi. Yes that is right, swapping out the rice for Quinoa!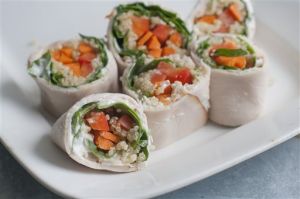 Using Quinoa is an excellent choice, as it is healthy and is protein rich. Oh we forgot to mention its glutten-free!
What is great is that it's fairly easy to make. You can add other veggies into the mix, such as red bell peppers, carrots and spinach. We learnt about this recipe from one of our readers who provided a link to the recipe(Matthew Mead). Happy cooking!