Lustrous Japanese Eggplant Recipe Using Miso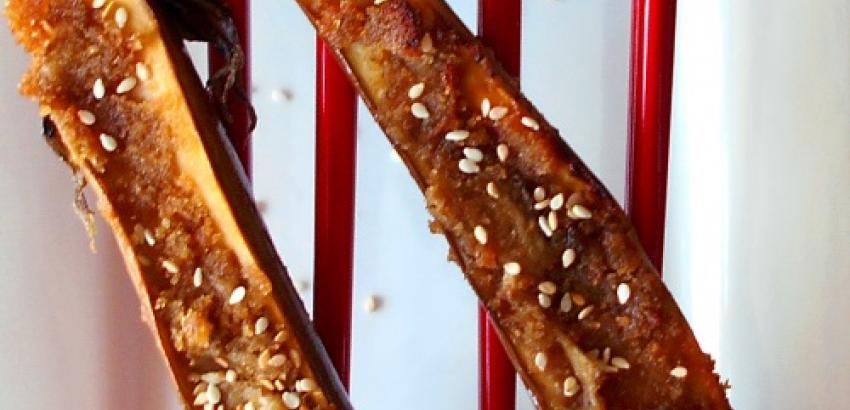 Have you ever eaten a Japanese Eggplant before?  
Many of you probably haven't as it is not commonly served in Japanese Restaurants in North America.   Luckily, we stumble on a recipe from healingtomato.com(Vegetarian Recipe Site) who has gladly let us share their Miso-Glazed Japanese Eggplant recipe with you.  Enjoy!  
---
There is no egg in eggplant!
So, why is it called eggplant?  According to Wikipedia, early European cultivators had yellow or white eggplants and resembled goose eggs.  That is why they were named eggplants.
I love eating eggplants but I don't like preparing them.  They are not very easy to work with and they tend to brown easily.
The Japanese eggplant, on the other hand, is very easy to work with and has a lot more denser texture than other eggplants.  This eggplant also lasts longer than other eggplant varieties.
They work great in veggie patties, vegetarian lasagna, vegetarian casserole and pastas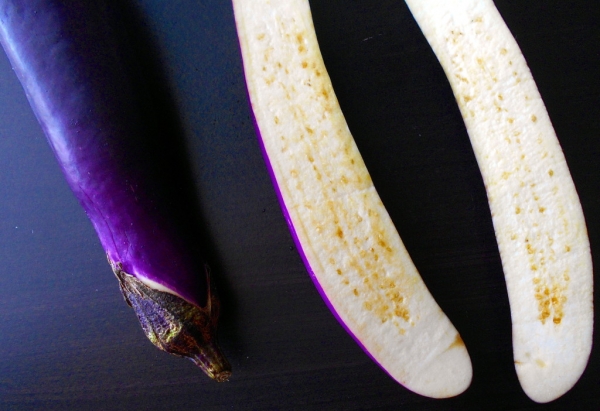 Recently, I started cooking with Mirin and Miso.  I have eaten them whenever I ate Japanese food, but, they have never been in my pantry.
As I started this blog, I decided that I should try cooking with new ingredients.  So far, I have had great success with it and this recipe is the latest example.
Japanese food is not very conducive to a vegetarian's diet.  I have often fantasied about visiting Japan, but, I always wonder how I am going to survive there.  
Additionally, I am very sensitive to the smell of fish.  I found a helpful
blog
that aids vegetarians to eating in Japan.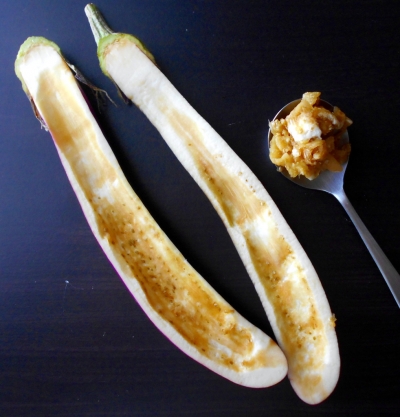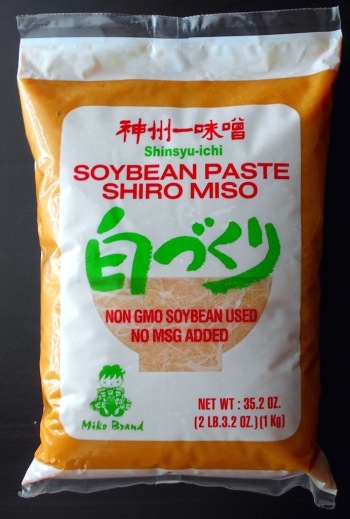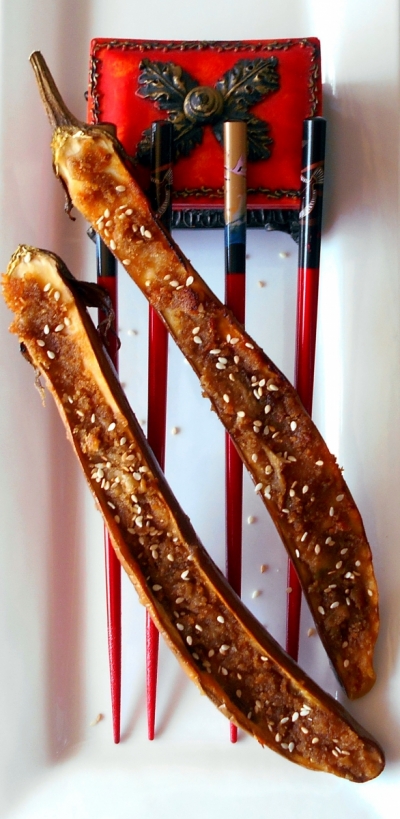 If you are familiar with Japan, please feel free to enlighten me.
This Miso-glazed Japanese Eggplant recipe has become one of my favorite dishes to make and photograph.  It was quick and simple to make, but, the rewards lay in taste!  
---
Click
here
for the complete Recipe and detailed step by step instructions by HealingTomato.