Caviar Market: Japan Competing With Iran And Russia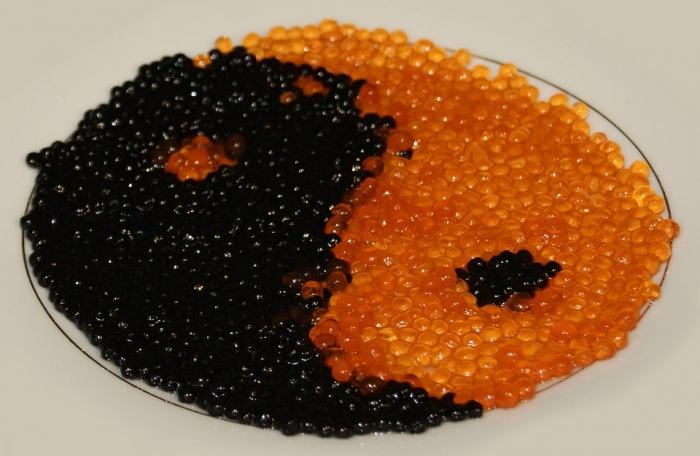 Japan is well known in the Tobiko world and is ready to jump into the caviar market where it will be in direct competition with the countries of Iran and Russia.  It will be Japan's first domestically created caviar that will be shipped worldwide.  Japan is respected internationally and renowned for many of its food exports and cooking techniques.  
Because of that, Japan has a great chance of being successful in the export of caviar.  The main production area is in the prefecture of Miyazaki, which is located on the southern portion of the island Kyushu.  This area is renowned for its spring waters from the mountains and its constant temperature of 17°C.
The taste of the caviar from the Miyazaki Prefecture has a taste that is slightly milder than its Russian and Iranian counterpart.  The texture is also different, with a much smoother and creamier feel to it.  The combination of Japanese caviar and sake is a delight according to many.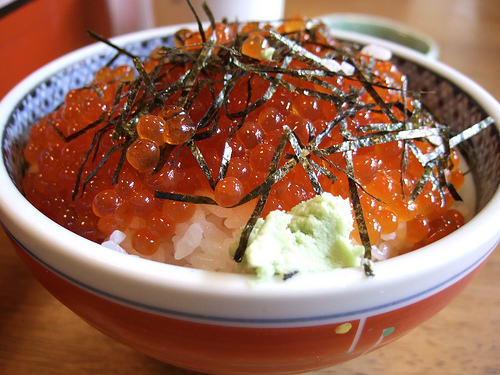 by pelican - rice with caviar (salmon)
This production area has been successful in producing caviar because of its many decades of study in the farming of Sturgeon fish.  Only recently, in 2013, it has become very productive commercially because of the switch to a North American breed of Sturgeon.  Many of the old techniques of fish farming comes from the Soviet Union some 30 years ago where the Japanese have improved upon with research and technology.
Today in many restaurants in Tokyo, caviar has been hitting the menus particularly in French Michelin star restaurants.  You can even purchase small containers of caviar in many high-end stores in Ginza.  The country is projecting a profit of 10 billion yens per year in the caviar industry.