No Joke - Kit Kat Sushi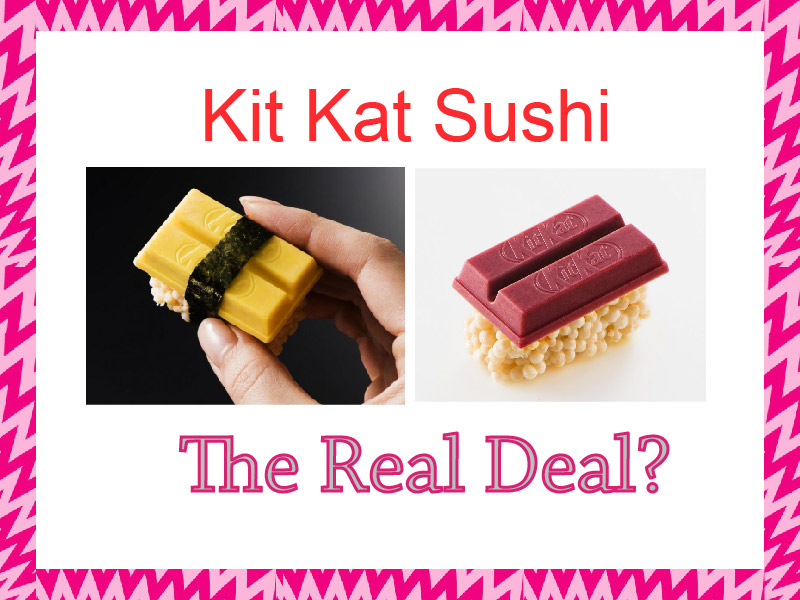 The past couple days we've been getting quite a few emails about a new type of sushi that has been hitting the mainstream wave of social media.  We thought it was a joke based on the images that were sent to us, but apparently it is the real deal.  What makes this sushi different and interesting is that it uses a Kit Kat bar as its main ingredient.  It is more or less a treat and comes in apparently three different types of flavor.  One is see urchin, the second flavor is that of an egg(aka Tamago) and lastly the tuna.
Based on the images, two of them are of the style nigiri, with simply having the Kit Kat bar on top of the rice.  But instead of using real rice, it looks to be some sort of candy that is made out to look like rice.  Based on some news reports, the rice is actually white chocolate.  Furthermore, the sea urchin one is actually made it out of marscapone cheese and melon.  The only real flavor in that sushi is the seaweed wrap
Apparently on April's fool's day of last year, Kit Kat Japan actually had the idea but because it was an April fools joke nothing came out about it.  But this time, they are actually coming out with the idea and will be sold in a specially shop in Ginza Tokyo.  All 3 types of sushi Kit Kat will be only sold for two days in early February and at a price of around $26 USD.
Sources: