Top Asia Awards For Best Restaurants - Japan Big Winners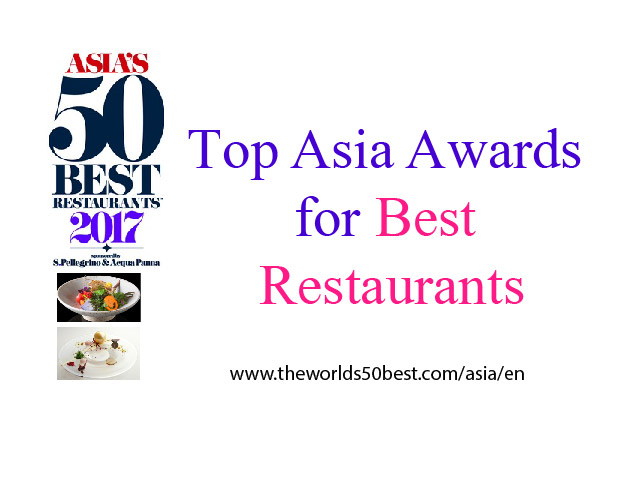 In Bangkok Thailand, the yearly event of the Asia's 50 top restaurants was held.  This event of culinary awards is a spinoff of the world's 50 best restaurant and the chosen winners are voted by over 300 leading industry experts.  This includes for example food writers of magazines/tv and chefs.  This is the fifth year and has been successful with bringing global media.
Although none of Japan's restaurant made it to number one, as that went to Bangkok's Gaggan, Japan had six restaurants that made it in the top twenty.  No other country was able to meet this feat.  Here are some of the notables.
Narisawa - "Best Restaurant in Japan"
Chef Kazutoshi Narita of Esquisse - "Asia's Best Pastry Chef"
Restaurant Den - the award for "Art of Hospitality"
There are some that feel that Japan is under represented because only a selected number of restaurants are taken from each country for representation (eg.  12 restaurants represented Japan).  Because of Japan having so many Michelin Star eateries, it is though Japan needs their own top 50 restaurants award as quoted by Mason Florence, the chair of the voting panel.
The top movers in in all categories as compared to years pass were from Thailand and Singapore.  Japan and Hong Kong are considered some of the bigger juggernauts that have dominated the past awards.
As mentioned, Thailand's restaurant "Gaggan" won the top spot for the third year in a row and placed 10th in the 2016 World Awards.  This restaurant opened back then 2015 and is owned by Gaggan Anand, a prestige Indian chef.  The chef's long-term plan is to actually close down the restaurant in 2020, so make sure to check it out, in order to open a 10 seater restaurant in Japan (Fukoka).