Japanese most Renowned Alcohol as a Kit Kat Flavor?
Japan Kit Kat has done it again with another interesting flavor to try. You are probably wondering what is this new flavor and we can say that it has a hint of alcohol.
This new flavor will be sold during the beginning of February 2016 and encompasses the flavors of both chocolate and the taste of sake(which btw has some interesting health benefits). This flavor is not supposed to be explosive but will have more of a smooth body to it.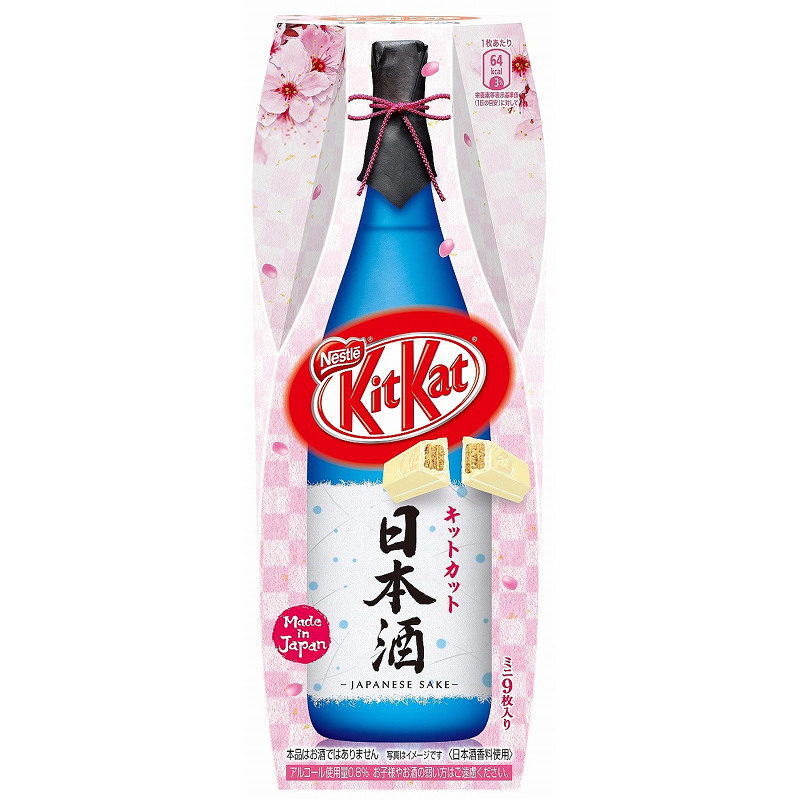 The packaging of these bars are beautiful showcasing sakura blossoms with a beautiful bottle of sake in the foreground. There will be two different kinds of packaging, one for the convenience stores and the other will be sold in gift shops across Japan.
What is interesting about Japan is that, 200 flavors' of Kit Kat have come out since the year 2000. This launch is as interesting as the golden kit Kat bar which is exclusive and 500 were available. Each of these gold bars were at the price of $16 US. It seems the goal of this kit Kat bar may be marketed towards outside of Japan or to tourist. 
The candy bar is huge in popularity, as big as, the Pokey and Pretz sticks.