Secret to Longevity according to Oldest Woman in the World : Sleep and Sushi
A lot has been said about the connection between a healthy lifestyle and a long life. Some say it's just a bunch of scientific jargon but if the world's oldest woman Misao Okawa is anything to go by then there might be some truth to the notion.
According to this 116 year-old Japanese woman(Update: Sadly Passed on 1 April 2015) it is no coincidence that she has lived so long, she has actually put some effort into staying alive.
As a matter of fact, when asked to share her secret with the world she divulged that her love for sushi and sleep are the reasons she has out-lived most of her peers.  Misao enjoys a healthy portion of mackerel sushi and steamed rice besides ensuring that she sleeps for at least eight hours every night.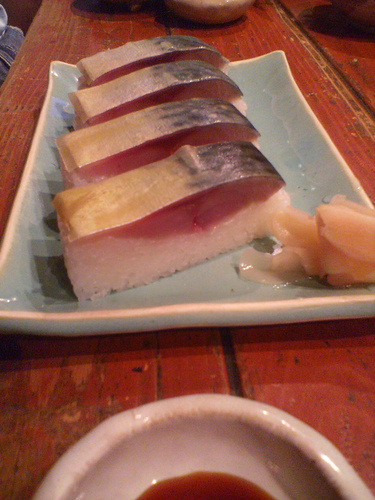 by Bopuc - SabaZushi - Mackerel
Furthermore, she has also been known to do a few leg squats.
Although Mrs. Okawa says that she tries to remain relaxed at all times her long life has not been without some tears. She recalls that one of her darkest moments was when she lost her husband in 1931 and she has been a widow for over 80 years. However, she has also had her fair share of happiness most notably when her three children were born. Furthermore, she has lived to see two of her children celebrate their 90th birthdays in addition to being a part of the lives of her grandchildren and great-grandchildren.
source: dailymail.co.uk