Star Wars Lightsaber Chopsticks For Your Next Sushi Meal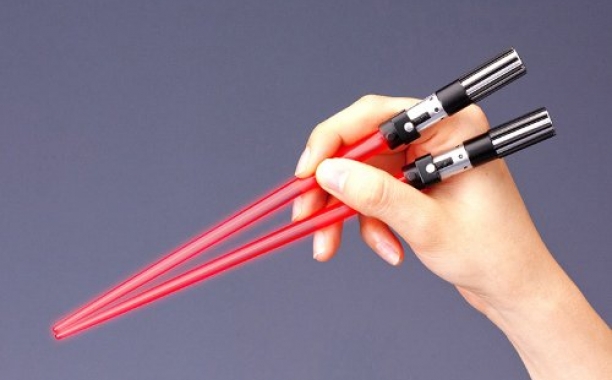 With the new Star Wars Episode 7 coming soon, why not pre-celebrate the anticipation and excitement with some Star Wars litghtsaber Chopsticks.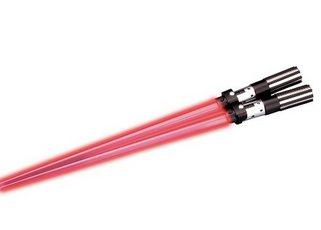 Use these lightsabers to eat your sushi or with your favorite noodle dish.  Your friends will be amaze when it lights up.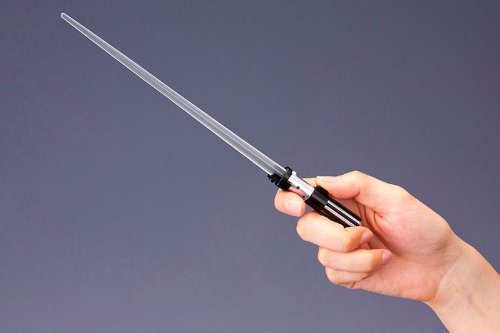 Measuring at 9.5 inches long, you can purchase them in different colors.  The chopsticks uses LED lighting.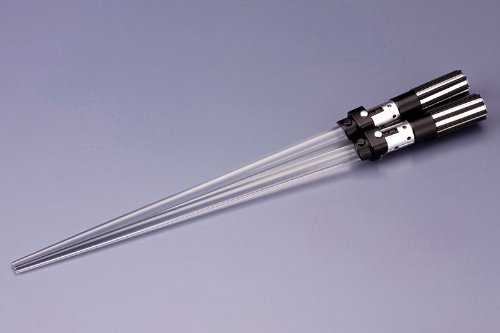 Red lightsabres illuminate for the likes of the Sith or Darth Vader.  Get the Blue/Green colors for the Jedi, and Purple for Mace Windu.
The blades of the lightsaber chopsticks can also detached from the base, for easy cleaning and portability.
Negative Side:
The only downside is the material, as it is made of plastic.  Many would prefer that it would be made of better material such as stainless steel.  Using plastic is understanadble, as the light has to pass through a clear material. 
Other Notes
Weight = 

77 g

CHOKING HAZARD -- Small parts. Not for children under 3 yrs.