Chicken Kabobs With Leeks (yakitori)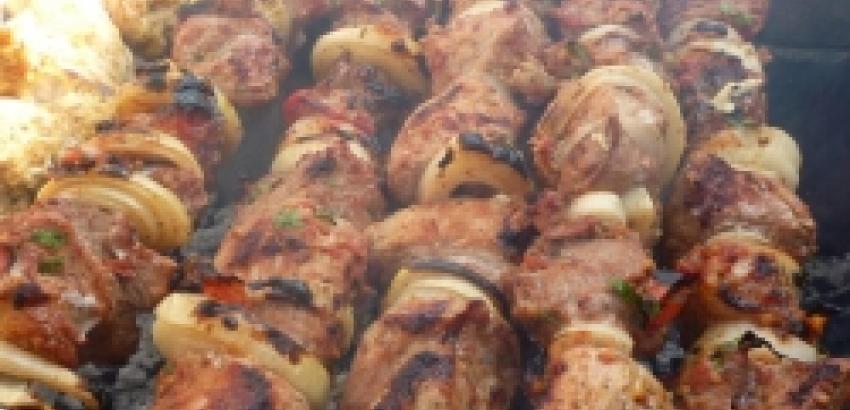 Tip: Using pre-seasoned chicken will prevent your chicken burning and drying out. What you'll need:
1 pound of boneless, skinless chicken thighs chopped into small skewer size pieces.
12 bamboo skewers
4 baby leeks cut into 1 inch lengths
Basting Sauce:
3 tbsps of Mirin
2 tbsps of soy sauce
2 heaping tbsps of sugar
Cooking:
Place the chicken on a plate and place in a steamer until almost cooked.
While the chicken steams, soak the bamboo skewers in water to prevent them from burning.
Skewer the chicken and leek pieces (begin and end your skewer with chicken).
Mix the basting ingredients in a tall cup (tall enough to dip the entire skewer into).
Preheat your oven to 425°F and line a baking sheet with parchment paper.
Dip your skewers into the basting mixture prior to putting them into the oven.
Cook skewers for roughly 5 minutes - remove from oven - baste again - back in the oven for 3 more minutes.
Remove from oven and baste one last time. Sprinkle them with some shichimi togarashi to taste, and serve!
Tip: Wrap the ends of the skewers in aluminum foil to prevent them from burning.
Yakitori is a great companion for sake.
This recipe serves 4