Pet Hamsters and Sushi
Hamster Sushi? Yes that is Sushi for your pet Hamster. Apparently there is a following of Hamster owners who love to make Hamster size Sushi pieces.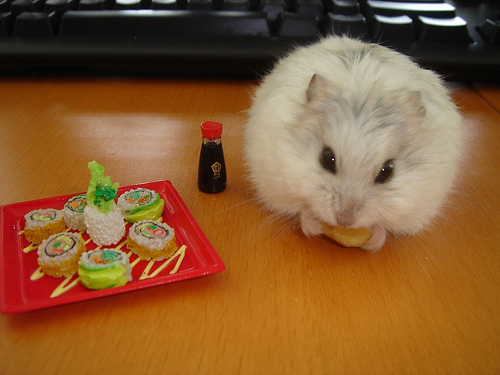 Carrot sticks as chopsticks!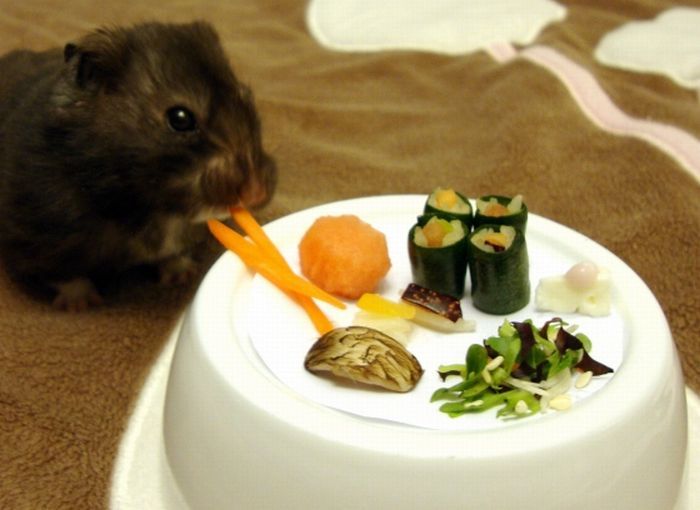 The three main ingredients used are Romaine Lettuce, Carrots and Brown or White Rice as shown in the following video.